From our sponsors: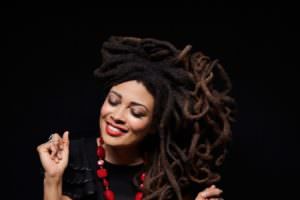 Valerie June : The Order of Time Tour
June 3, 2017
Doors 7 p.m., Show 8 p.m. | $20 ADV, $23 Doors | All Ages
Tickets: aladdin-theater.com
Aladdin Theater
3017 SE Milwaukie Ave, Portland, OR 97202
The Order Of Time
"Understanding the order of time is important to anyone hoping to manifest a dream," says Valerie June. "There is a time to push, and a time to gently tend the garden."
Since the release of her 2013 breakout Pushin' Against A Stone, June has been patiently at work in the garden of song, nurturing seedlings with love and care into the lush bloom that is her stunning new album, The Order Of Time. Some songs grew from seeds planted more than a decade ago, others blossomed overnight when she least expected them to, but every track bears the influence of time. See, time has been on June's mind a lot lately. It's the only constant in life, even though it's constantly changing. It's the healer of all wounds, the killer of all men. It's at once infinite and finite, ever flowing with twists and turns and brutal, churning rapids that give way to serene stretches of placid tranquility. Fight against the current and it will knock you flat on your ass. Learn to read it, to speak its language, and it will carry you exactly where you're meant to be.
"Time is the ruler of Earth's rhythm," June explains. "Our daily lives revolve around it. Our hearts beat along to its song. If we let it, it can be a powerful guide to turning our greatest hopes and dreams into realities."