From our sponsors: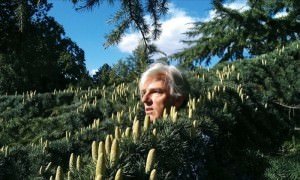 Robyn Hitchcock w/ Emma Swift
March 6, 2015
Doors 7p.m., Show 8 p.m. | $25
More info: aladdin-theater.com
Aladdin Theater
3017 SE Milwaukie Ave, Portland, OR 97202
Robyn Hitchcock is one of England's most enduring contemporary singer/songwriters and live performers. A surrealist poet, talented guitarist, cult artist and musician's musician, Hitchcock is among alternative rock's father figures and is the closest thing the genre has to a Bob Dylan (not coincidentally his biggest musical inspiration).
Since founding the art-rock band The Soft Boys in 1976, Robyn has recorded more than 20 albums as well as starred in 'Storefront Hitchcock' an in concert film recorded in New York and directed by Jonathan Demme.
Blending folk and psychedelia with a wry British nihilism, Robyn describes his songs as 'paintings you can listen to'. His most recent album THE MAN UPSTAIRS is a bittersweet love letter to a vanishing world. Produced by legendary folk-rock svengali Joe Boyd (Pink Floyd, Nick Drake) the album was critically acclaimed by MOJO, UNCUT and THE QUIETUS.
"A gifted melodist, Hitchcock nests engaging lyrics in some of the most bracing, rainbow-hued pop this side of Revolver. He wrests inspiration not from ordinary life but from extraordinary imaginings…" – Rolling Stone
"As a performer, he's as much a wandering bard as a rock star." – The Believer
Emma Swift
Flaxen of hair, soul-tough and pretty as a diamond, with a tear in her voice filtered through '70s mariachi static, Emma Swift's music hearkens back to the golden age of music when singers sang your life back to you. It is a voice of pure heartbreak, delivering songs that are equal parts heart-worn and careworn, modern, insouciant, witty and feminist.