From our sponsors: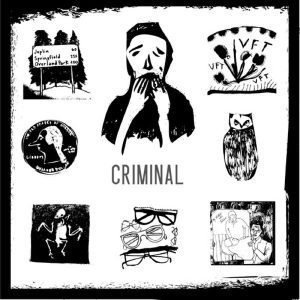 CRIMINAL
November 9, 2016
Doors 7 p.m., Show 8 p.m. | $20 | All Ages
Tickets: revolutionhallpdx.com
Revolution Hall
1300 SE Stark Street, Portland, OR
CRIMINAL is a podcast about crime. Stories of people who've done wrong, been wronged, or gotten caught somewhere in the middle. A new take on true crime from Phoebe Judge, Lauren Spohrer, and Eric Mennel.
Criminal brings a thoughtful approach to stories beyond the pale of typical radio listening. Roman Mars calls it "truer crime."
Artwork by Julienne Alexander.
"Fascinating tales of criminal activity. It's the purist's true crime series." – TIME
"Unbelievable crimes from either the point of view of the victim or the perpetrator." – Vogue
"Much more complicated and ambiguous than what tends to occur in the narrative confines of CSI and Criminal Minds."
– The Huffington Post