From our sponsors: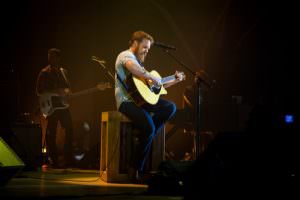 Marc Broussard
October 16, 2016
Doors 7 p.m., Show 8 p.m. | $22 ADV, $25 Doors | Minors OK w/ Parent
Tickets: aladdin-theater.com
Aladdin Theater
3017 SE Milwaukie Ave, Portland, OR 97202
In 2004, Marc Broussard, then a precocious 22-year-old singer/songwriter, released his major-label debut; he called it Carencro, after the Louisiana town where he was born and raised, and its thematic centerpiece was a hickory-smoked slab of Bayou soul called "Home." That album and the three that followed revealed Broussard as an old-school Southern soul singer blessed with a rarefied gift and innate stylistic and emotional authenticity, causing the L.A. Times to rave, "The guy can really sing, with power, nuance and class. Anybody got a phone book? I'd listen to him hum a few pages." Those records also evidenced Broussard's maturation into a songwriter of uncommon eloquence, fashioning the indigenous idioms of his native region into compelling personal testimony.
Now, a decade after his critical breakthrough, Broussard has come full circle with A LIFE WORTH LIVING his sixth studio album, a celebration of what home means to him, starting with his wife and kids, the street he's lived on his entire life, surrounded by loved ones, and all the minutiae of everyday life that he has come to treasure.
"Home definitely has a lot to do with this album," he confirms. "But family has a lot to do with it as well, and those two go hand in hand. The infrastructure of family is really important, especially when you have four kids. Luckily I've got family that I've been able to lean on throughout all these years. Then,on top of it all, this place is just special. There's a different way of living, a different way of communicating and a different way of celebrating life here that is infectious. And once you realize it, you never want to leave."