From our sponsors: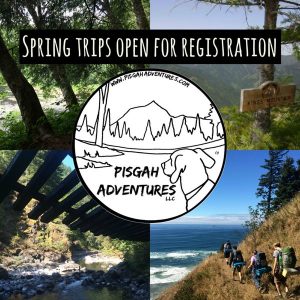 Bloom Lake Backpacking 101 Course
March 14-15, 2015
April 18-19, 2015
2.5 Miles | $159/Person*
More info: pisgahadventures.com
Bloom Lake is a perfect backpacking 101 destination. In early spring when the rest of the Coast Range is too muddy to access, this trail right off of HWY 26 is easily accessible.
The distance is short, but this beautiful lakeside campsite is a perfect place to learn back-country basics. We'll spend lots of time teaching you how to prepare, pack, use all gear properly, build fire, tie knots, or anything else you can imagine asking. Our goal is that after this trip, you're ready to try backpacking on your own.
*All gear, food, and transportation are included