From our sponsors: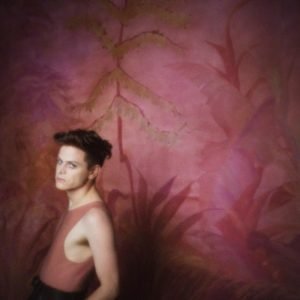 Perfume Genius
July 16, 2017
Doors 8 p.m., Show 9 p.m. | $18 ADV, $22 Doors | All Ages
Tickets: revolutionhall.com
Revolution Hall
1300 SE Stark St, Portland, OR 97214
Perfume Genius is Mike Hadreas, a Seattle songwriter whose jarring 2010 debut album, Learning, was called "an album of rare, redemptive beauty...one of the most uniquely endearing and quietly forceful debut albums of recent years" by Drowned In Sound, and established him as one of the most singular songwriters today. The bulk of Learning sprung from a time of self-imposed isolation in his mother's suburban home following a period of trauma and self-destruction. The album was actually mastered from second-generation MP3s, as Hadreas had lost the original recordings, and this distant, abraded sound reinforced its harrowing tales and haunting melodies.
"No secret/No matter how nasty/Can poison your voice/Or keep you from joy." – Perfume Genius, "Normal Song"
Though Learning's voyeuristic window into Hadreas's experiences resonated intensely with many people, his new album Put Your Back N 2 It is much more universal, addressing intimacy, power, family, secrecy, and hope not just through his impressionistic lyrics, but the music itself, which is as lush as Learning was stark. It's a gorgeous soundtrack for anyone trying to keep it together in everyday life, and about moving forward. "I don't want it to seem like I've been through more than other people," Hadreas says. "Everyone has stuff. Staying healthy can be more depressing and confusing than being fucked up. But I want to make music that's honest and hopeful."
Serpentwithfeet
After spending years studying as a classical vocalist, 27-year-old Baltimore-born artist serpentwithfeet (a nom de plume for Josiah Wise) spent time drifting around Paris and London before eventually landing in NYC. It was here that his music-a beautiful confluence of gospel and classically-inflected electronica-began to truly take shape.
"I decided in 2012 or in 2013 that I didn't want a band anymore," he recalls, "I was like, "What would happen if I did my R&B thing over this classical shit" It took a while, but I started to wonder if I could make something that satisfies other people and myself. I want the music to resonate with people. I didn't start thinking about that until I moved to New York, to be honest."
blisters is serpentwithfeet's first EP from Tri Angle Records. After spending a few years experimenting-both musically and visually-in NYC's underground queer music scene ("I was basically just posting something new every week on Soundcloud, waiting for someone to take notice," he says), Wise eventually struck on a sound and a sentiment that made sense. On "four ethers," the third single to be taken from blisters, serpentwithfeet wonders aloud what it would feel like to be violently transparent, and finds him in pursuit of a rare honesty. Huge swathes of strings and percussion emphatically rise and crash turbulently against Wise's questioning voice as he ultimately asks: "How can I touch somebody who wont even touch themselves?" "four ethers" might be serpentwithfeet's most powerful and dramatic work to date.