From press release: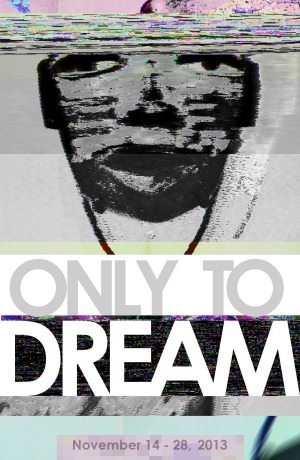 Only to Dream Opening Reception
November 14, 2013
5-8 p.m. | Free | All Ages
More info: Facebook

White Gallery
PSU Smith Hall Rm. 289
1825 SW Broadway, Portland, OR 97217
Only To Dream is a video installation that explores the problem of translation. \ Language is not fluid, it is viscous: thick with the souls of a people. \ Under translation, language struggles to maintain meaning, as it is bent and contorted to meet the needs of accurate classification. \ Illustrating the data-bending that occurs to language with the onset of several generations of translation, Only To Dream appropriates the literary works of pre-Hispanic Nahua poets, as interpreted by Spanish; later by English speakers.
Michael Martínez is a Portland-based interdisciplinary artist originally from San Antonio, Texas. \ Utilizing creative writing and the visual language, Martínez explores the dynamic salience of racialized identity within contemporary US society. \ Martínez's art praxis draws inspiration via the connection of personal/familial experience and complicity, to the larger socio political narrative of race in America. \ The intent of Martínez's art praxis is to serve as a springboard for conversation, hoping to perpetuate the dialogical discussion of race, identity, and belonging. \ Martínez has received his Bachelor of Fine Arts degree in Intermedia from the Pacific Northwest College of Art.
• • •
The Littman and White Galleries are student-run exhibition spaces at Portland State University. Our mission is to provide tools for a critical experience of contemporary art for students and community members through comprehensive programming. We envision the Littman and White Galleries as centers for cultural enrichment where an indispensable art experience is accessible to all perspectives and levels of education.