From our sponsors: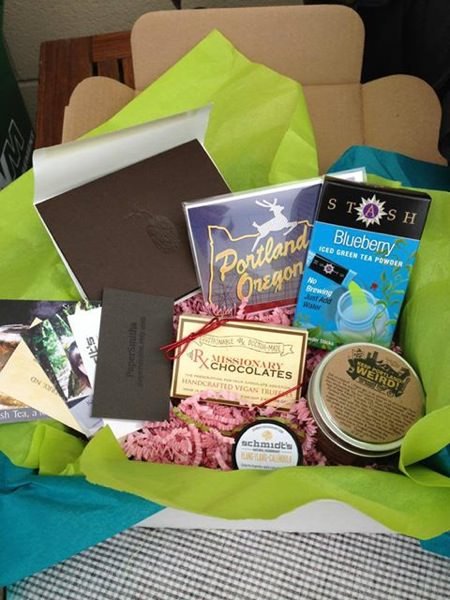 October Tique Box: Spooky & Sweet Portland
$25 a month
Sign up at tiquebox.com
Use code PP5OFFOCT to receive $5 off your October Box
Order on or before October 12!
The local company that delivers a slice of our city in a box has announced their October Box ­ "Sweet and Spooky Portland."
This month, Tique Box will feature a package that brings some of Portland's best artisans and creatives together for a themed experience that keeps sweet tooths happy and rings in the fall season.
Co­Founder Inger McDowell explained, "We wanted to create something fun and delicious for our customers. With Halloween right around the corner, we knew it would be a great gift for fall parties, birthdays, housewarmings or just a lovely hello from Portland."
What's in the box? Tique Box likes to surprise recipients by keeping the featured products a secret until boxes are shipped. You can see past artisans and products by visiting their Meet the Makers page.
To purchase a piece of Portland as a gift for friends, family, clients or yourself, visit their website tiquebox.com. Use code PP5OFFOCT to receive $5 off every October Box you purchase when you order on or before October 12.
To contact Tique Box, email hello@tiquebox.com.