——————————
——————————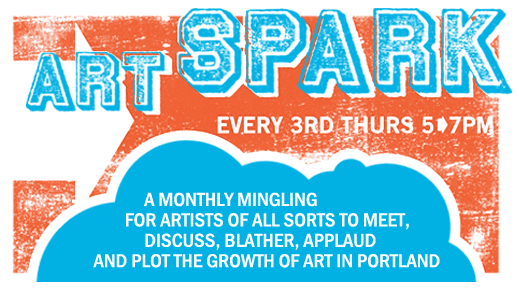 WHAT: Celebrating the the Siren Nation Festival that celebrates women artists and women in music. It's their 4th festival year and they're still rockin' it!
Street performers courtesy of Circus Artemis.
Live performance by Annie Bethancourt, recent Our Stage Lilith Fair Talent Competition winner.
Free cds at the door and a chance to win festival tickets.
WHERE:
Someday Lounge
125 NW 5th, Portland, OR 97209
21+only
WHEN: Thursday, October 21; 5 – 7p+
More info http://www.portlandartspark.com/
WHATELSE: We had so much fun last time.
Hope to see you there!
The low-down: Get together with your creative community. Making connections can further your art career or inspire you to do something new! You will meet the MOST unlikely suspects! Also, learn about RACC, we not only bring you Art Spark, we also support the Portland and Tri-county region arts community in a myriad of ways, come find out how!