From our sponsors: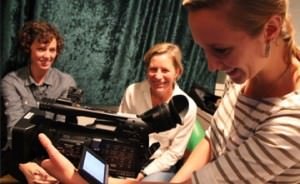 NW Documentary Spring Workshops
More info: nwdocumentary.org
NW Documentary (New Location!)
6 NE Tillamook, Portland OR
NW Documentary is excited to announce its recent relocation to 6 NE Tillamook at the intersection of Tillamook and Williams. Our new Media Center will re-open on Leap Day, February 29th, kicking off the start of the spring term.
NW Documentary's workshop line up prepares students to direct, shoot and edit their own short documentary in our DIY Documentary program. Films from the DIY program will screen at Homegrown Doc Fest at the Clinton Street theater May 13, 7 p.m.
Spring Workshops are as follows:
Register online at http://www.nwdocumentary.org/workshops