From our sponsors: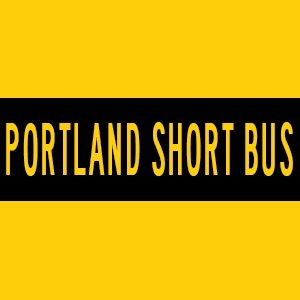 New Year's Eve Bar Crawl
December 31, 2014
7 p.m. | $75 | 21+
Tickets: portlandshortbus.com
Tonight we're gonna to party like it was 16 years ago, or 15, depending on how you interpret the year indicated in a specific Prince song. On that subject, and since we are feeling numeric, we have turned our New Year Eve 2014 skills up to 11.
"Eleven? You mean even better than last year's perfect ten? How are you pulling off this miraculous feat?!", you might excitedly question to the night sky with fists raised overhead in triumphant glory.
And as so didst thou ask, so didst we answereth: at the end of the tour, Portland Short Bus will drop you safely off at your doorstep (within Portland, see highlighted map, below).
That's right, no waiting for an hour on hold with taxi dispatch, and once you connect, no waiting another hour for the cab that may or may not arrive, shivering in the cold during this entire two hour time period. There is also no risking life, limb, and DUI arrests. Your night on the Portland Short Bus is truly a magical thing.
Even if you live outside of our drop off areas, you are still welcome to buy a ticket to ride. The final bar will be within two miles of the starting bar, which are near both MAX and Trimet lines, both of which run late on New Years.
So how does it work?
First of all we are going to avoid Old/Chinatown & Downtown bars entirely. We are also avoiding any place that is totally packed with people and/or sporting hefty cover charge. We are going to visit 5 bars. Many of these bars are off the beaten path. A few of them are dives. A couple of them are dead sexy, so dress to impress, especially if you are planning on a midnight bus seat makeout (Please, keep the bodily fluids inside your body).
We are not legally allowed to sell or serve alcohol on the bus ourselves, but you are certainly allowed to consume your own, and/or that belonging to your fellow bus riders, with their permission, of course.
We have it on good authority that one of your fellow riders will bring champagne to share with their new friends for the ball dropping toast, which will happen at midnight on the bus as it cruises Portland's vast expanses.
Please note that ticket price does not cover drink prices at the bar.
Who is this tour fit for?
Fun, responsible people with good attitudes who like to imbibe get into adventures, solve mysteries, go places they may have never been, and make out with good looking faces. There are countless more qualifiers, the above are just some common examples.
Who is this tour not fit for?
Amateurs and loutish morons. People whose entire playlist consists of that "Party Rock Anthem" song. People whose entire working vocabulary is composed of "fuck you!", "fuck yeah!", "woohoo!", "red bull gives me wings!", "faded bro", and select racial epithets. You get the picture.
More on the personal drop off.
We will need to get your drop off address in the days before the tour so we can properly plan the logistics of carting people all over town. We are confining drop offs to Portland proper, and even then, drawing the line a few miles east of I-205. We are not legally allowed to cross state lines into Washington (US DOT interstate regulations, not because we are sporting ankle monitors). The orangish, vaguely hand-pointing-finger shaped blob on the map below indicates the area in which we will be doing personal drop offs.