From our sponsors: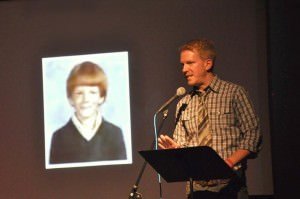 Mortified Portland
August 16-17, 2013
8 p.m. | $13 | 21+
Tickets: getmortified.com
Mission Theater
1624 NW Glisan St Portland, OR 97209
(503) 223-4527 | More info: mcmenamins.com
Angst Doesn't Take A Summer Vacation!
Witness a night of people telling stories about their lives by sharing their most mortifying childhood artifacts (diaries, letters, lyrics, poems, home movies)… in front of total strangers.
Hailed locally by Portland Monthly, The Oregonian, Willamette Week, and nationally by Newsweek, Entertainment Weekly and NPR's This American Life, Mortified stars everyday people sharing their most embarrassing, pathetic and private teenage diary entries, poems, love letters, lyrics and home movies in front of total strangers.
Witness "personal redemption through public humiliation" in a refreshing show that is equal parts comedic, cathartic and voyeuristic. The largest and longest running project of its kind returns featuring a collection of Portland's bravest souls.
Tickets Can Be Purchased Directly From The Link Above, Or Save A Couple Bucks And Buy Tickets In Advance In-Person At The Following McMenamins Locations: Edgefield, Bagdad Theater, Or The Crystal Ballroom Box Office.