From our sponsors: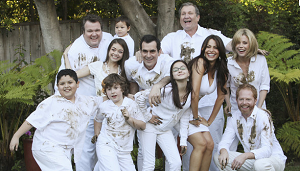 Modern Family Reunion!
January 26, 2014
6 p.m. | Free | 21+
Info: shanrockstrivia.com
East Burn
1800 East Burnside Street Portland, OR 97214
(503) 236-2876 | More Info: www.theeastburn.com
"If you get pulled over for speeding, tell the policeman your spouse has diarrhea."
"Dance until your feet hurt; sing until your lungs hurt; act until you're William Hurt."
These are just a couple of the Phil's-osophies written by not just another realtor, but a man who cares! Brush up on the life of times of the Pritchetts and the Dunphys!