From our sponsors: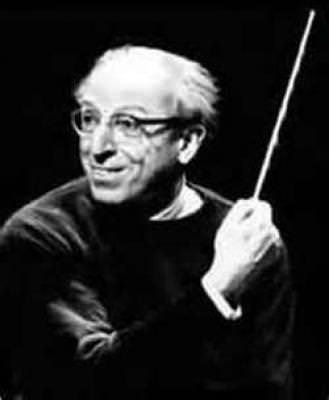 Marylhurst Composition Series: An Appalachian Spring
May 22, 2015
7:30 p.m. | FREE
More info: marylhurst.edu/
Flavia Salon, Flavia Hall
Marylhurst University campus
17600 Pacific Highway, Marylhurst OR
Aaron Copland's Pulitzer Prize-winning composition Appalachian Spring will be performed in its masterful original instrumentation for 13 instruments by some of Portland's finest musicians at Marylhurst University on Friday, May 22, at 7:30 p.m. Also on the program is Chorale in E-flat (homage to Aaron Copland), Op. 118, by renowned local composer Tomas Svoboda, who will be in attendance. Original works by Marylhurst University composition students and Octet by local composer Ken Seldon round out the program. Chamber musicians include Zach Galatis, flute; David Hattner, clarinet; Adam Trussel, bassoon; Susan Smith, piano; Fritz Gearheart and Shin-young Kwon, first violin; Fumino Ando and Sarah Roth, second violin; Brian Quincy and Jennifer Arnold, viola; Hamilton Cheifetz and Valdine Mishkin, cello; and Ted Botsford, bass. Ken Seldon conducts.
Aaron Copland's ballet Appalachian Spring was commissioned by choreographer and dancer Martha Graham. Originally scored for a 13-member chamber orchestra, it premiered on Monday, October 30, 1944, at the Library of Congress in Washington D.C., with Martha Graham dancing the lead role. The music was widely performed as a musical suite and was instrumental in bringing Copland to the forefront of 20th century American composers. The original chamber version is unique in bringing to the fore the characteristic sound of Copland's music: its open sonorities, widely spaced textures, folk-like melodies, jazzy rhythms and piquant harmonies. Copland later arranged the suite for orchestra, which became an enduringly popular performing version. In 1945, Copland was awarded the Pulitzer Prize for Music for Appalachian Spring.
Tomas Svoboda's Chorale in E-flat (homage to Aaron Copland), Op. 118 was commissioned for Aaron Copland's 85th birthday celebration in New York by ASCAP, the American Society of Composers, Authors and Publishers. The Chorale is a deeply felt tribute, evoking some of the spacious textures, clear voicing and endearing melodies of Copland's musical style.
About Marylhurst University
Marylhurst University, a private liberal arts university 10 miles south of Portland, Ore., on Highway 43, is regionally accredited and nationally recognized for innovation and academic excellence in serving adult learners. Founded in 1893, Oregon's oldest Catholic university serves more than 1,200 multigenerational students of all faiths and backgrounds. Marylhurst offers more than 50 undergraduate and graduate degrees and professional certificate programs on campus and online, all of which integrate the liberal arts with professional studies and prepare graduates to be ethical leaders who think critically and creatively.