From our sponsors: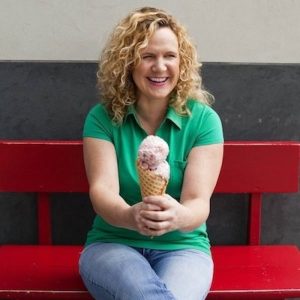 Lunch with Salt & Straw's Kim Malek
March 9, 2016
11:30 a.m. – 1 p.m. | $30 for Members, $35 Non Members
More info: or.iabc.com
The Benson Hotel
309 SW Broadway, Portland
At the IABC March meeting, we'll hear Kim Malek, cofounder of Salt & Straw, talk about how she's grown Portland's most popular ice cream company from five employees and a 30-foot freezer to three overflowing shops in Portland and two in Los Angeles…in just five years.
Malek has nurtured her passion for innovation throughout her career, working in marketing and product management at an online music service raising money to end AIDS in Africa, and at Starbucks Coffee, Yahoo!, and Adidas. In 2011 she realized her 20-year dream of opening an ice cream shop/community gathering place where customers feast on small batch, handmade, local ice cream made from natural dairy with the best local, organic, and sustainable ingredients.
Malek will talk about starting Salt & Straw, marketing its viral brand, building a strong local community, and creating the kind of company that's fun to support, work for, and partner with.
You won't want to miss hearing about this homegrown Portland success!
And of course, there will be ice cream!