From our sponsors: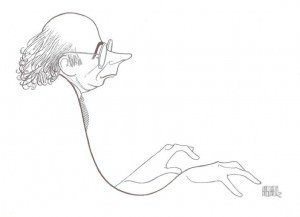 An Evening with Dick Hyman
July 7, 2014
Doors 5:30 p.m. / Show 6:30 p.m. / $25 General
Tickets: boxofficetickets.com or call Portland Chamber Orchestra office at 503-771-3250
Special discounted price for both the "It's Better with a Baritone" show and "Dick Hyman and friends" – $40
Jimmy Mak's
221 NW 10th Ave, Portland, OR 97209
(503) 295-6542
Legendary Pianist Dick Hyman will return to Portland for a special evening of jazz performed with some of Portland's most talented musicians. The evening is a benefit for the Portland Chamber Orchestra with whom Mr. Hyman performed in March 2012. Hyman and Tuba Player Mark Vehrencamp will reprise some Jelly Roll Morton songs.
The performance will take place at Portland's premier jazz club, Jimmy Mak's on Monday, July 7, 2014; doors open at 5:30pm and the music begins at 6:30pm. Tickets are $25 for general seating. Advance tickets and table reservations are available by calling the Portland Chamber Orchestra office at 503.771.3250.
NPR called Dick Hyman a "living, breathing encyclopedia of jazz" on the occasion of his 85th birthday this year. Hyman's jazz styling spans the distance from ragtime to the modern era.
Throughout a busy musical career that got underway in the early '50s, Hyman has functioned as pianist, organist, arranger, music director, and composer. His versatility in all of these areas has resulted in film scores, orchestral compositions, concert appearances and well over 100 albums recorded under his own name.
About the Portland Chamber Orchestra: The oldest incorporated chamber orchestra in the country, the Portland Chamber Orchestra is known for its innovative concerts with a fusion of art forms. Its tagline is 'the intimate symphony with infinite imagination'. The Orchestra is made up of local professional musicians. Learn more at www.PortlandChamberOrchestra.org
Portland Chamber Orchestra is funded in part by Hillsboro Arts and Culture council, Schnitzer CARE Foundation, Oregon Cultural trust, and Rodgers Instruments.