From our sponsors: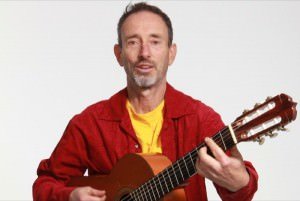 Jonathan Richman
June 9, 2015
Doors 7 p.m., Show 8 p.m. | $15 | Minors OK w/ Guardian
Tickets: aladdin-theater.com
Aladdin Theater
3017 SE Milwaukie Ave Portland, OR 97202
(503) 234-9694
Jonathan Richman has been writing songs, making records and performing live for most of his life, winning fans and making friends around the world with his guileless honesty and playfully catchy compositions. He's revered by countless fellow artists, and has built a remarkably loyal international audience through his tireless touring. His deceptively straightforward songs embody timeless qualities of humanity, optimism, emotional insight and a boundless sense of humor, untainted by cynicism or transient notions of hipness.
The records that Jonathan Richman has made over the past 30 years have long held a special place in the hearts of his fans. He began playing guitar at the age of 15, and in the early 1970s formed the Modern Lovers, whose raw, minimalist sound and emotionally forthright songs helped to lay the groundwork for punk rock. But by the time the group's landmark debut album (including the much-covered "Road Runner," a Top Five single in Europe) was released in 1976, Jonathan had already moved on to a quieter sound and a gentler lyrical focus. Since then, he's continued to record and tour prolifically, first with a series of Modern Lovers lineups, later on his own, and eventually as a duo with drummer Tommy Larkins. Over the years, Jonathan's music has absorbed a multitude of influences, from doo-wop to country to a variety of international styles, without sacrificing the artist's effervescent personality.
Jonathan's fans have remained fiercely devoted over the years, and his audience expanded substantially in the 1990s, thanks to his frequent guest spots on TV's Late Night with Conan O'Brien, his prominent appearance in the 1998 film comedy smash There's Something About Mary, and the inclusions of his Modern Lovers classics "Ice Cream Man" and "I'm A Little Airplane" on Sesame Street.
For much of his career, Jonathan has toured almost almost nonstop around the world. "Traveling and playing for new people in new places is one of my favorite things," he notes. "It's great playing places that are off the beaten track. You can learn a lot when you play in a little town in Holland or Western Australia, and you learn different things than you would learn playing a big city. This year we're going to try to play in Extremadura, which is the southwest of Spain–we might become the first American entertainers ever to play there. I'm hoping that we can able to play the Canary Islands soon.
"Playing shows and making records keeps been getting easier and more fun," Jonathan states, adding, "Me and Tommy play totally different than we played two years ago. We already play a different style than we played on that live DVD, and the way we played then was totally different from the way we played three years before that. I still feel like we're just starting out, and I still learn new stuff every night."
(Please note that Jonathan Richman does not have any direct involvement with the Vapor Records website and does not participate in the internet on any level.)