From our sponsors: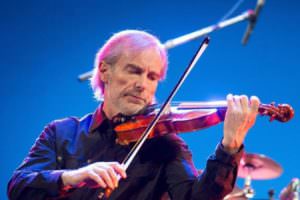 Jean-Luc Ponty – The Atlantic Years
May 30, 2017
Doors 7 p.m., Show 8 p.m. | $45 | All Ages
Tickets: aladdin-theater.com
Aladdin Theater
3017 SE Milwaukie Ave, Portland, OR 97202
After studying classical violin at the Paris Conservatory, Jean Luc Ponty turned to jazz in the 60's. Thanks to his revolutionary style he collaborated with some of the best European and American musicians such as Eddy Louiss, Daniel Humair, Niels Henning-Ørsted Pedersen, John Lewis, Lalo Schifrin, and Quincy Jones. He became the first bebop violinist and US jazz magazine "Down Beat" created a violin category for him in its critics' poll, until then violin was in the 'miscellaneous instruments' category. His pioneering work on the electric violin in the 70's attracted the attention of pop and rock musicians, he recorded with Elton John and participated to several tours and legendary recordings with Frank Zappa's Mothers of Invention and John McLaughlin's Mahavishnu Orchestra. In 1975 he founded his own band and became one of the most prominent figures of the jazz-fusion movement in the USA, selling millions of albums that all reached the top of the US charts. Ponty's most recent album "The Atacama Experience" is considered as one if his best and to this day Ponty keeps touring with his band around the world.
Ponty also collaborates on occasional projects such as "The Rite of Strings" with Stanley Clarke and Al Di Meola. In 2011 Ponty joined the mythical American group RETURN TO FOREVER IV with Chick Corea, Stanley Clarke, Lenny White and Frank Gambale for a world tour spanning on 5 continents.