From our sponsors: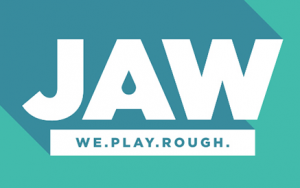 JAW: A PLAYWRIGHTS FESTIVAL
July 29-31, 2016
Free
More info: pcs.org
Portland Center Stage
128 NW Eleventh Ave, Portland, OR, 97209
503-445-3700
Three scripts have been selected from more than 175 submissions to be featured in Portland Center Stage's 18th annual festival for new work development, JAW: A Playwrights Festival. Playwright Kevin Artigue will develop The Forcings, a magic realism-infused play that stares unflinchingly at a family in crisis and a civilization barreling toward extinction; Mia Chung will develop Catch as Catch Can, a story exploring the shifting roles we play in the presence of family; and Nathan Dame will develop The Saints, a funny and poignant journey of a young woman making her way back to hope. To add to the excitement of this year's JAW festivities, PCS will also workshop two of the world premiere productions that are slated for its 2016-2017 season: Wild and Reckless, a new musical event from Blitzen Trapper; and Lauren Weedman Doesn't Live Here Anymore by Lauren Weedman (The People's Republic of Portland, 2013 and 2015).
The playwrights will gather at PCS for two weeks of script development with directors, actors and dramaturgs, concluding with public readings of their scripts. Free JAW public readings will be presented on Saturday, July 30 (12:00 p.m., 4:00 p.m. and 8:00 p.m.) and Sunday, July 31 (4:00 p.m. and 8:00 p.m.). A JAW Kickoff event will be held on Friday, July 29 at 8:00pm, featuring staged readings from Promising Playwrights, the six Portland-area high school students selected from PCS's Visions and Voices playwriting program. Throughout the festival, Press Play performance pieces will be presented before and after the readings, along with a selection of Community Artists Labs. A full schedule will be announced at a later date. All of the staged readings are free, no reservations necessary. Attendance for the labs is limited and determined by lottery. Find more information at www.pcs.org/jaw.