From our sponsors: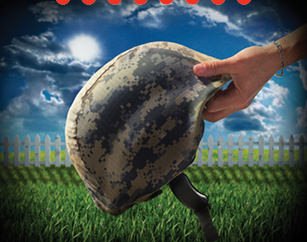 Ithaka
May 28 – June 30, 2013
Tuesday – Sunday @ 7:30pm | Sunday @ 2:00pm
$20 Students | $50 General Admission
More info: artistsrep.org
Artists Repertory Theatre
1515 SW Morrison St., Portland, OR 97205
503.241.1278 | More info: artistsrep.org
How long does the battle continue after a soldier returns home?
Marine Captain Elaine Edwards has just returned from her latest tour in Afghanistan but this time things are different – home doesn't feel right and nothing makes sense. A blow-up fight with her husband propels her to skip town to undertake an Odyssean journey through the American landscape battling her demons and trying to find her way home.
With this newly commissioned play, Oregon playwright Andrea Stolowitz examines coming home from war drawing from interviews with veterans and their families.