From website: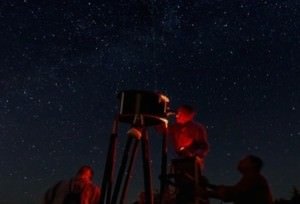 OMSI Star Parties 2015
More info: omsi.edu
OMSI Star Party Schedule for 2015:
January 20 – Comet Lovejoy Watch at Stub Stewart and Milo McIver State Parks (5 p.m.)
March 28 – Vernal Equinox Celebration
April 4 – Total Lunar Eclipse Viewing at Milo McIver (5:00 am)
April 25 – Astronomy Day Celebration
May 23 – Planet Parade
June 20 – Summer Solstice Celebration
July 25 – Lunar Viewing
August 12 – Perseid Meteor Shower Watch
September 19 – Autumnal Equinox Celebration
September 27 – Total Lunar Eclipse Viewing at Milo McIver (7:47 pm)
OMSI, Rose City Astronomers, Vancouver Sidewalk Astronomers and Oregon Parks and Recreation invite you to our free Star Parties. The Star Parties provide a great opportunity to meet other people that share your interest in astronomy, and to view the planets, moon, stars, and other celestial sights through telescopes and binoculars of all sizes. From beginners to experts, all ages are invited. The scheduled viewings will be held at both Rooster Rock State Park and Stub Stewart State Park on the same night!
No RSVP or tickets are required. Parking is $5/vehicle.
We recommend calling our hotline or visiting our website on the day of the party for possible weather-related cancellations.
Warm clothing and a flashlight with red light are recommended. Personal telescopes and binoculars are welcome.
Location Information
Rooster Rock State Park, take I-84 east of the Sandy River at exit 25. The park is located 22 miles east of Portland.
L.L. "Stub" Stewart State Park, take US-26 west of Portland and turn right on OR-47. The park is located 34 miles west of Portland.
Milo McIver State Park (24101 S Entrance Road, Estacada, OR), from I-205, take OR-213 S to Redland Road unto S. Redland Road, turn right on S. Springwater Road and turn left to S Entrance Road. The park is located 23 miles southeast of Portland.
———————————————
Related Portland Events & Info
———————————————————————————
FREE PORTLAND: We give out 100s of $$$ in free tickets every week including to many of the top music and art venues in Portland. Join our newsletter if you like free stuff!
———————————————
Our new Portland Events App for PDX Pipeline is now available for iPhones, Android phones and iPads!
Now, you can have all of the great Portland events from our website in the palm of your hand when youíre out on the town.
———————————