From press release: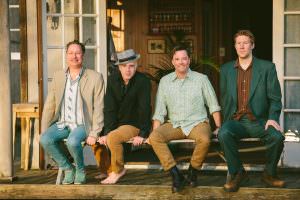 Marylhurst University's Summer on the Green
More info: marylhurst.edu
Balogh Performing Shell
Marylhurst University
17600 Pacific Highway (Hwy 43), Marylhurst, OR 97036
Marylhurst University's Summer on the Green offers free performances Friday evenings on the university campus. Highlights for 2016 include Nu Shooz on July 15, Quarterflash on July 29, Three Leg Torso on August 12 and Aaron Meyer on August 19.
Audience members are encouraged to bring picnics and blankets for lawn seating. Food will be available for purchase. Parking is free.
Sponsored by Pacific Power, Nicoletta's Table, Kaady Car Wash and Bank of Oswego.
For a full schedule of events, visit: marylhurst.edu/summer
DATES & ARTISTS:
Friday, July 8 at 6 p.m.
Coriolanus
Shakespeare in the Parks
Friday, July 15 at 7 p.m.
Nu Shooz
Grammy nominees of the '80s with their own brand of soul and R&B
Friday, July 22 at 7 p.m.
Dacia
Michelle Wodtli and Art Viloria perform music of peace and joy
Friday, July 29 at 7 p.m.
Quarterflash
Marv & Rindy Ross garnered gold and platinum with hits like Harden My Heart
Friday, August 5 at 6 p.m.
The Tempest
Original Practice Shakespeare
Friday, August 12 at 7 p.m.
Three Leg Torso
Synthesis of chamber music, tango, klezmer, Latin and Gypsy music
Friday, August 19 at 7 p.m.
Aaron Meyer
Concert rock violinist bridges world, contemporary progressive rock, classical
Friday, August 26 at 6 p.m.
Love's Labour's Lost
Shakespeare in the Parks
———————————————
Related Events & Info
———————————————
———————————————
Our new Portland Events App for PDX Pipeline is now available for iPhones, Android phones and iPads!
Now, you can have all of the great Portland events from our website in the palm of your hand when you're out on the town.
Download the App for iPhone here
Download the App for Android here
–————————
———————————————