From our sponsors: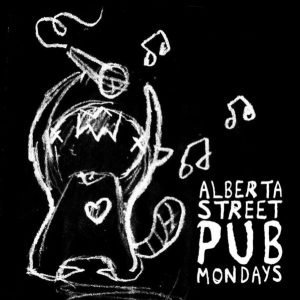 Baby Ketten Karaoke
Mondays @ 9 p.m. | Free
More info: albertastreetpub.com
Alberta St. Pub
1036 NE Alberta St., Portland
Calling all karaoke deep-cut seekers, top hit belters, & one hit wonder'ers!! Join our #MondayIsForSinners movement with late night drinks, delicious food, and Baby Ketten Karaoke! Starting at 9pm, add a song & impress your crew while crushing your fav lyrics up-top one of the best stages in town! Light show & fog machine equipped.
Alberta Street Pub features 21 Rotating Taps, Crisp Cocktails, Main & Late Night Menu, Roomy Patio, and the neighborhood vibe you've always wanted (Not to mention some bomb ass homemade ginger beer)! Come sing/eat/drink your heart out!
BABY KETTEN KARAOKE – EVERY MONDAY in 2016- 9PM – ALBERTA STREET PUB