From website: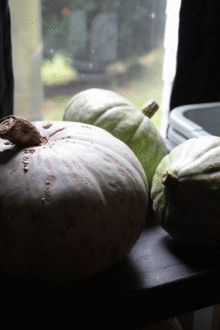 Intercultural Thanksgiving Potluck
November 28, 2014
2 p.m. | Free | All Ages
More info + registration: brownpapertickets.com
Saints Peter and Paul Episcopalian Church
8147 SE Pine St. (parking lot @ SE Ash & 82nd Ave)
Portland, OR 97215
Thanksgiving is the quintessential American holiday. The story celebrates endurance and mutual support; abundance after hard work. It's about strangers banding together for mutual aid – but more than that – it's about the inhabitants of this land welcoming newcomers looking for a better life. Even saving their lives. It is a story of hope and rebirth.
All are invited to join our community of Non-native English Language Learners from classes across Portland as we all gather to reclaim the original Thanksgiving story, of sharing, welcoming, and the human family. We'll bring the turkeys and the drinks, you bring the side dishes.
Whether it's something you've made fresh just for our event, or a half a leftover pie from your families Thanksgiving dinner please bring the foods that mean tradition and togetherness from your culture.
By participating in this community Thanksgiving event you will have an opportunity to connect with a wider community, and share culture, and our students will have a unique opportunity to practice their English language skills.
We would like to offer you a choice in how you can participate in this event. Please choose one of three options when you register: bring a potluck dish, volunteer to help at the event, or offer a financial donation.
———————————————
Related Portland Events & Info
———————————————
FREE PORTLAND: We give out 100s of $$$ in free tickets every week including to many of the top music and art venues in Portland. Join our newsletter if you like free stuff!
———————————————
Our new Portland Events App for PDX Pipeline is now available for iPhones, Android phones and iPads!
Now, you can have all of the great Portland events from our website in the palm of your hand when you're out on the town.
–————————
———————————————