From our sponsors: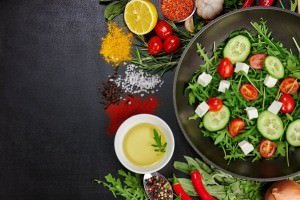 FoodWorx Conference
February 20, 2016
8:30 a.m. – 6 p.m. | $97
More info: foodworxconference.com
Portland State University | Smith Memorial Student Union Ballroom
1825 SW Broadway, 3rd Floor
Portland, OR 97201 United States
What are the new, healthy trends in food? Where is our Food Industry headed?How does an industry like transportation affect both the quality of the food you eat and your bottom line?
These are just a few of the kinds of issues that will be discussed at the fourth annual FoodWorx Conference – an exploration of the future of food.
The one-day conference will be held Saturday, February 20th at Portland State University's Smith Memorial Student Union in Portland, Oregon. A dozen speakers will share their insights into how the influence of food is evolving in their industries. From strategies for getting a product into stores, new studies on how sugar is affecting us all, and even the powerful connection between food and color on consumers.
FoodWorx is a forum that some have called the "TedX of Food." It has something for everyone and is open to all. It is a non-profit event.
FoodWorx attracts concerned consumers, foodservice industry workers, innovators in food production, and really anyone who cares about what we put in our bodies! The event has grown each year and over 400 people are expected to attend this year, while hundreds around the world will stream it live. In addition to the talks, there will be exhibitors with samples of new food and beverage products ready for market.
Portland is known as a "foodie town," but it's so much more than the latest new restaurant. FoodWorx explores food and drink from every angle in an informative and fun setting filled with like-minded lovers of food.