From our sponsors: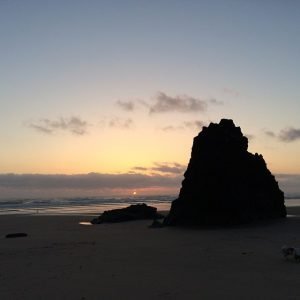 Pisgah Adventures
September – October 2014
$99 All Inclusive overnight trips
More info: pisgahadventures.com
What is Pisgah?
Historically speaking, Pisgah is the English translation of the Hebrew word פסגה, which means "A high place or cleft; A summit; the highest point in a region; a viewpoint."   To us, the word Pisgah is all about getting a vantage point.  These trips are about seeing things from a different angle than usual.  We want to create space for individuals and groups to see themselves, their friends, families, colleagues, classmates,  or even total strangers in a different light.  We love to stand in the high places and it is our passion to share those high places, both literal and figurative, with you.
What we do
We change your scenery.  All the things that stand in between you or your group and an incredible back country experience – we live to eliminate them.  We've had years of practice in taking groups into the back country, so kick back and let us do our thing.  Food, gear, permits, directions, maps, water…that's our thing.  Looking epic in photos, relaxing by a fire, stargazing, team building, enjoying good company…that's your thing.  We live for this stuff – and we can't wait to see the look on your face the first time you lay eyes on the mountain…or river…or canyon…or stars…or glacier…
Exploregon Trips
September 12-13
September 19-20
September 26-27
This breathtaking section of the Oregon Coast Trail runs through Ecola State Park. Start your hike at Ecola Point and hike north with views of the ocean from dramatic clifftop overlooks. Pass by Indian Beach, where your group will have the option to stop and enjoy the sand and get your feet wet. Stay the night at a backpackers camp just North of Indian Beach, where you can check out an old WWII bunker and have a view of Tilamook Head Lighthouse. On your second day, you will climb up and over Tilamook Head with more fantastic views of the ocean and finish your hike in southern Seaside.
October 3-4
October 10-11
October 17-18
There's no better time to hike this desert canyon than October. While Portland will likely be socked in and wet, you'll be catching rays, taking in the aroma of sage, and enjoying a colorful desert landscape. Hike in on a highly scenic trail that hugs closely to the Deschutes River at first and then climbs up above it for incredible views of the entire canyon. You will camp 5.6 miles in, near an old boxcar and horse corral with a beautiful view of the river and the surrounding canyon walls. Be ready for some nip in the air at night, but if the sky is its normal clear self, the stars will be breathtaking.
What's included?
When we say full service, we mean it.  Our trips include use of our backpacks, pack covers, stuff sacks, sleeping bags, sleeping pads, tents, stoves, food bags, water purification systems, coffee mugs, and even sporks.  We even handle the food that you'll choose from a menu.  Essentially, you show up to orientation with your clothes and personal hygiene items, and you're good to go.  Also included is our experience.  Always wanted to learn to build a fire?  Not that confident about setting up the tent well or hanging a food bag?  That's what we're here for.  Not only is renting all your gear from a retailer expensive, but no one helps you learn to use it well. That's where we come in.  So let's go ahead and book your trip.
Conservation
At Pisgah Adventures, we want to see outdoor recreation done well.  We want people to experience the peace and beauty of the back country for the first time, but we also want them to learn well.  The practices learned on a person's first trip are often the ones they carry for years.  We are a proud partner organization to The Center For Outdoor Ethics and we teach the seven principles of Leave No Trace to all of our clients.  In fact, any of our participants who complete The Center for Outdoor Ethics' Online Awareness Course   prior to orientation will receive free dessert on their trip.