From our sponsors: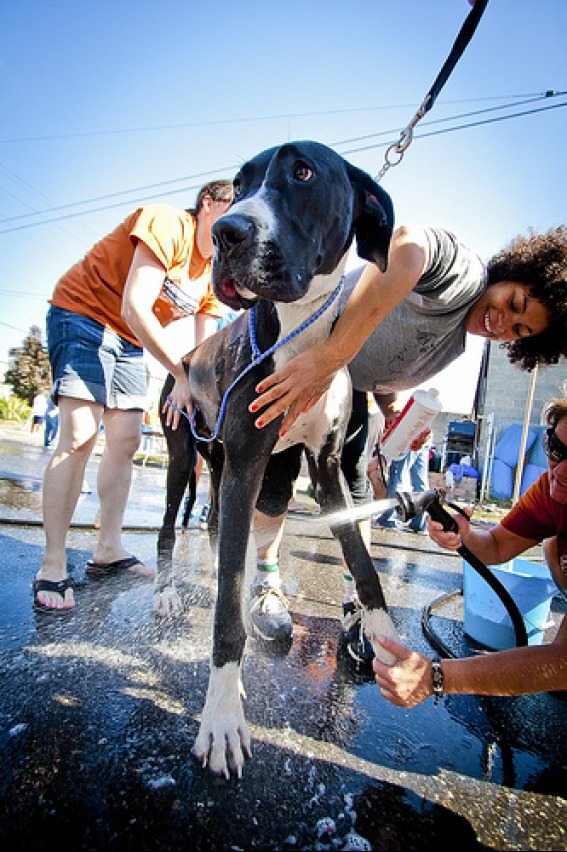 Dogtoberfest 2013
September 21, 2013
11 a.m. – 5 p.m. | Suggested donation of $10 per dog washed
More info: dovelewis.org
Lucky Lab Brew Pub
915 SE Hawthorne, Portland
Pack up the pooches and head on down to the Lucky Lab for Portland's biggest dog wash benefiting DoveLewis Emergency Animal Hospital!
For a suggested donation of $10 per dog, DoveLewis volunteers will scrub up and dry off your dog. In addition to awesome live music, they'll also unveil the 2014 DoveLewis calendar which features local pets and will be on sale for $10 at the event!
Inside the brew pub you'll find great beer and plenty of good food. While you're there, be sure to check out the street fair and visit human- and pet-related vendors. All proceeds benefit the DoveLewis Blood Bank—one of the largest volunteer-based animal blood banks in the country!
More info at dovelewis.org/dogtoberfest
Pictures from last year's event courtesy of Erik Schultz

Participate in DoveLewis' Dirty Dog Photo Contest
Submissions: now – September 10
Voting: September 11 – September 18