From our sponsors: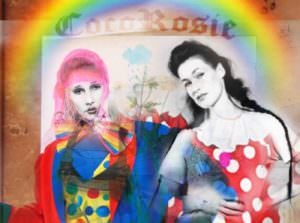 CocoRosie
October 27, 2016
Doors: 8 pm / Show: 9 pm | $22 ADV / $25 DOS | All Ages
Tickets: revolutionhall.com
Revolution Hall
1300 SE Stark Street, Portland, OR
CocoRosie is the potently poetic music-based project of American cross-disciplinary performance artists Sierra and Bianca Casady. They sing eye-opening accounts of unsayable things, yet their music ultimately celebrates a spiritual freedom attainable in the purely natural world. Their songs blend a myriad of styles and references, from hip-hop and reggae through to folk and opera, shaping the most painful of experiences into memorable and evocative pop songs. Taken as a whole, CocoRosie's music is an ongoing psychologically intimate dialogue between the siblings. Each sister has her own persona and vocal delivery; Bianca delivers hard-hitting truths in a childlike voice whilst Sierra responds in pure open tones, playing a range of instruments including the harp, flute, piano, and guitar.
CocoRosie now introduce their fifth album, Tales Of A GrassWidow, produced in collaboration with Icelandic composer Valgeir Sigurðsson and enriched by a whole host of guest performances. It's a brave record, synthesizing electronic and organic sound to convey a futuristic, back-to-nature feeling. The sisters boldly tackle topics most wouldn't dare including child abuse, drawing parallels between the treatment of children, especially girls, as disposable and the destruction of the earth's resources.