From our sponsors: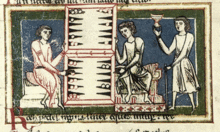 Marylhurst choirs to perform Carmina Burana
March 13, 2016
4 p.m. | $10 Students, $20 General
More info: marylhurst.edu/carmina
St. Anne's Chapel
Marylhurst University, 17600 Pacific Highway
Marylhurst, OR 97213
Marylhurst University will present Carmina Burana on Sunday, March 13, at 4 p.m. in St. Anne's Chapel on campus.
Scored for large choir, children's chorus, two grand pianos, six percussionists and numerous vocal soloists, Carl Orff's famous cantata will be performed by the combined forces of the Marylhurst Chorale and Marylhurst Choral Union, led by Dr. Justin Smith, Marylhurst's director of choral activities. The choirs will be joined by the Elementary School Choir of the International Leadership Academy, under the direction of Marc Bescond.
"Orff's dramatic, thunderous cantata is an earthy delight," Smith said. "It's a rambunctious setting of some of the saucier writings of medieval monks, celebrating love, wine and the coming of spring. It's also one of the most famous choral works of all time, the opening and closing choruses having been used for countless film and television scores."