From our sponsors: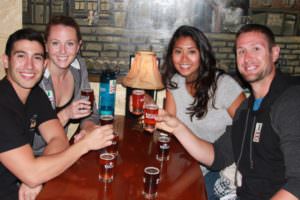 BeerQuest Walking Tours: NEW Criminal Masterminds Tour (True Crime Portland)
October 2016
Launch: Special Dates + Times | $50
Book Now: beerquestpdx.com
Come join us in the inaugural year of this brand new tour and discover why Portland was once one of the most corrupt cities in the nation!
Portland is known today for being a hip culture of beer, food carts, doughnuts, coffee, and weird. Now imagine a dark and underground world rampant with kidnapping, drug deals, murder, prostitution, and political corruption. Yes, we're talking about the very same Portlandia!
Join us on a 2.5 hour walking tour where we'll uncover the mystery of how a number of notorious criminals built an entire city of mayhem. We include an exclusive visit below into an original underground tunnel.
Along the way, guests will taste 7 craft beer samples (6 oz pours) from 3 historic establishments.
Get your tickets today at www.beerquestpdx.com