From our sponsors:
Taste delicious craft beer and see why Portland is rated the #1 Beer City in America. Walking tours visit Portland's best bars and breweries and sample award-winning local beer.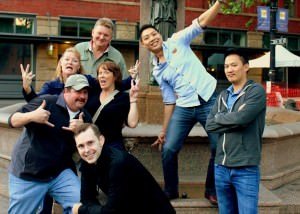 Haunted Pub Crawl
Fall / Winter 2014
Fri, Sat @ 7PM – $40
Reservations: beerquestpdx.com
BeerQuest's Haunted Pub Crawl takes you deep into Portland's most haunted bars for beer tastings and ghost stories.
Meet the spirits that have been haunting Old Town for decades and hear fascinating stories of murders, brothels, drug dens, corrupt police, and more.
Tours explore the city's wicked and lawless past including the notorious Shanghai Tunnels, known as one of America's most haunted places. Meet local ghosts that have been recently featured on the Travel Channels' Ghost Adventures.
This walking tour lasts 2.5 hours and includes 7 craft beer samples per person.
——————-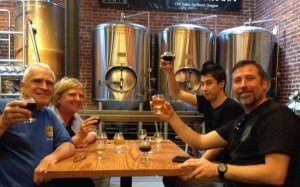 BeerQuest Brewery Tour
Sat, Sun @ 2PM – $49
Learn all about Portland's vibrant beer culture and explore Old Town's best bars and breweries and on this brewery tour.
BeerQuest's knowledgeable, local tour guides share unbelievable-but-true stories about local saloons & speakeasies, prohibition, and iconic Portland landmarks.
Highlights Include: 12 beer samples from 3 local breweries, Portland's oldest bar, and stories from the city's "Wild Days"and more.
Go behind-the-scenes to see how beer is made and sample 12 frothy craft beers.
Tours visit 3 award-winning local breweries: PINTS Brewing, Rock Bottom Brewing and Old Town Brewing.
Advanced Reservations required. Book today at www.beerquestpdx.com.