From our sponsors: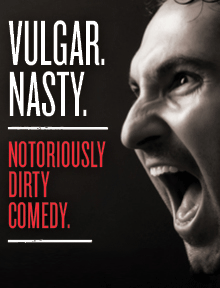 The Dirty Dozen (Test Your Comedic Limits)
January 6, February 3, March 9, 2016
8 p.m. | $12-$20 | 21+
More info: heliumcomedy.com
Helium Comedy Club
1510 SE 9th Ave, Portland, OR 97214
(888) 643-8669
Test your comedic limits! Get ready for the raunchiest, naughtiest, dirtiest, oh-no-he-didn't comedy show on the entire west coast. 12 comics for $12 performing material that comes straight from the swarthy gutter of comedic ingenuity.
Bring your honey, lover, boo or best friend and find out just how far their comedic envelope can be pushed.