From our sponsors: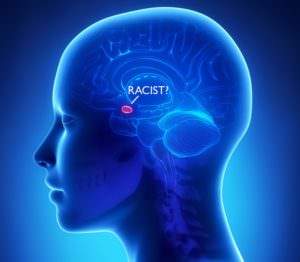 Science on Tap presents
You and Your Racist Brain: The Neuroscience of Prejudice
October 3, 2016
Doors 6 p.m., Show 7 p.m. | $18 ADV, $20 Doors, $15 Students
Minors OK w/ Guardian
More info: viaproductions.org
Revolution Hall
1300 SE Stark St., Portland, OR
Racism exists when one group dominates, excludes, or seeks to eliminate another group on the basis of differences that it believes are inherent, hereditary, and unalterable. In large part, racism stems from the human brain's tendency to engage in prejudice, a process that allows our brains to make judgments based on visual information in milliseconds. These preconceived opinions about other people are not based on reason or experience but on instinct—and they have a basis in neuroscience. But why does the brain do this? More importantly, can we use what we known about the neuroscience of prejudice to overcome this reaction, potentially developing methods to combat prejudice and end racism?
Dr. Larry Sherman, a Professor of Neuroscience at the Oregon Health & Science University, will explain how our brains react to people who are "different" and explore possible ways to overcome the automatic prejudice that contributes to racism in our society.