From website: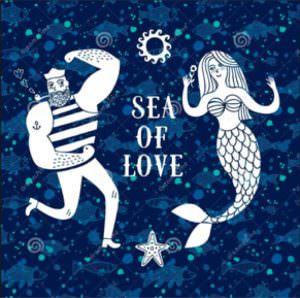 Portland Mermaid Parade
July 30, 2016
Noon | Free | All Ages
More info: portlandiamermaidparade.com | Facebook
Japanese American Historical Plaza
2 NW Naito Parkway
Portland, OR 97209
The first annual Portlandia Mermaid Parade is happening on Saturday July 30th, 2016 and it is a FREE family friendly, gender neutral, and body positive event celebrating ocean mythology and water festivals from around the world, and all things mermaid! Please click on the other web-links to learn more about the mission and facts of this event.
Let's start a new Portland Tradition! Why…? because why should Coney Island get all the fun!
We will meet-up in front of the Oregon Maritime Museum along the Portland Waterfront. We will make a few friendly stops along the way until we get to our end destination…Poets Beach where we will have a party and photo shoot!
This is a FREE gender neutral and body positive event. Mermen and other identities welcome!
Grab your tails, swim fins, and be creative. The more beautiful and outrageous the costume the better! Push floats and other parade props HIGHLY encouraged! Small wagons and even wheel chairs work!
Be sure to bring water, sunscreen, and youre own picinic for the beach party!
———————————————
Related Events & Info
———————————————
———————————————
Our new Portland Events App for PDX Pipeline is now available for iPhones, Android phones and iPads!
Now, you can have all of the great Portland events from our website in the palm of your hand when you're out on the town.
Download the App for iPhone here
Download the App for Android here
–————————
———————————————