From our sponsors: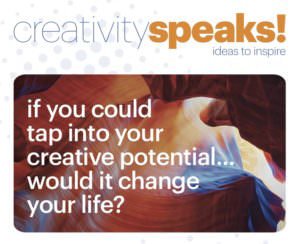 Creativity Speak! Ideas to Inspire
October 8, 2016
Doors 12:30 p.m., 1 – 4:30pm | $6 | All Ages
More info: creativityspeakspdx.com
Wilson High School
1151 SW Vermont St, Portland, OR 97219
Creativity is a hot commodity. While intelligence, ambition and dependability still rank among the top characteristics employers look for in job-seekers, increasingly they want people who have the ability to generate new ideas, solve problems and uncover innovative solutions – all traits that shape the way our world works.
Although Portland has gained a well-deserved reputation as an incubator for today's creative class, sometimes it's difficult for our youth to uncover and recognize their own creative talents and understand the value of developing these talents. When our youth are given examples of other creative people and are shown new and interesting paths to personal fulfillment, it can make a positive difference. That's what the first annual Creativity Speaks! event is designed to do.
Creativity Speaks! is a celebration and exploration of creative endeavors in a format similar to TED Talks, but with shorter speeches and a focus on middle school and high school students and their families. Sponsored by Nike Design and the nonprofit Wilson Area Arts Council with community support from Oregon College of Art and Craft, the event kicks off at 1:00 p.m. on Saturday, October 8, in the Wilson High School auditorium in Southwest Portland. Doors open at 12:30 pm, and tickets are available for $6 at www.creativityspeakspdx.com and at the door the day of the event.
Creativity Speaks! will show students that imagination and vision lead to new ways of thinking – in many different areas. Creativity fosters the kind of innovative open-mindedness that allows, for example, an engineer to visualize and then design a beautiful bridge, or a video-camera enthusiast to transform a hobby into a career as a film director, or an aspiring entrepreneur to deliver a dynamic presentation that convinces investors to supply start-up money.
"We've enlisted great speakers who will talk about their personal creative journeys, sometimes with surprising twists and turns," says Keith Crawford, vice president of design/creative director for Nike and president of the Wilson Area Arts Council. "We're excited about our lineup of speakers, and expect they will entertain and inspire us."
That lineup consists of internationally known photographer Holly Andres, BattleBots champion Ray Billings, award-winning visual artist Emily Cobb, widely published comic book artist Colleen Coover, critically acclaimed filmmaker Chris Cortez, ice cream recipe maestro Tyler Malek, nationally renowned designer Matthew Rhoades, and inspirational author and professor David Ward. To learn more about the speakers, read their bios at www.creativityspeakspdx.com.
The event also includes short performances during interludes between the speakers and free ice cream from contributing sponsor Salt & Straw.