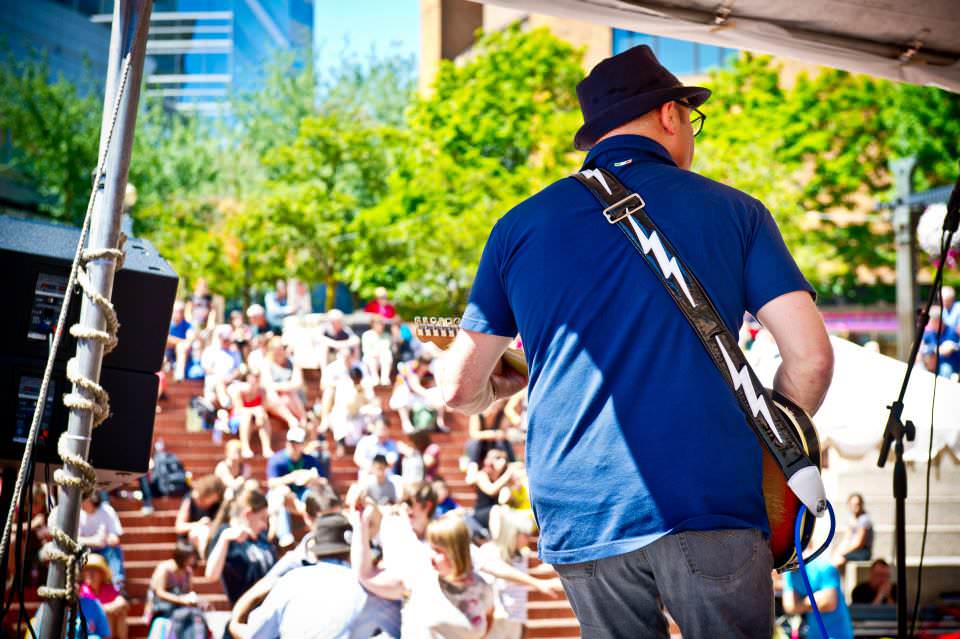 Portland Noon Tunes
July 5-August 30, 2016
Tuesdays | 12 p.m. – 1:00 p.m.
Pioneer Courthouse Square
701 Southwest 6th Avenue Portland, Oregon 97204
(503) 223-1613 | More info: www.thesquarepdx.org
This noon-time Summer Concert series features a variety of local musical talent and is curated especially for the Square by Kink. In addition, local sports teams and organizations such as the Portland Trail Blazers and Portland Thorns will be on site with games, activities, and more! The lineup is as follows:
July 5- John Nilsen & Swimfish
July 12- Morgan Alexander
July 19- Teresa Topaz
July 26- Supraphonics
August 2- Aventine Circus
August 9- Tigers of Youth
August 16- The TriTones
August 23- CORNER
August 30- GEO4
———————————————
Related Events & Info
———————————————
———————————————
Our new Portland Events App for PDX Pipeline is now available for iPhones, Android phones and iPads!
Now, you can have all of the great Portland events from our website in the palm of your hand when you're out on the town.
Download the App for iPhone here
Download the App for Android here
–————————
———————————————