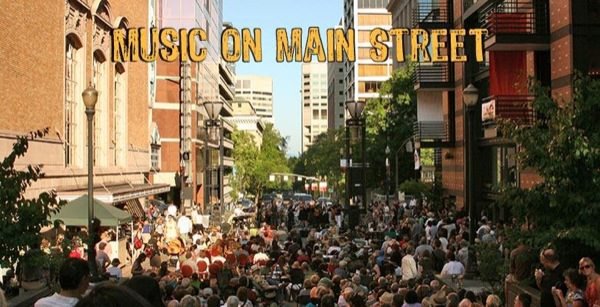 From press release: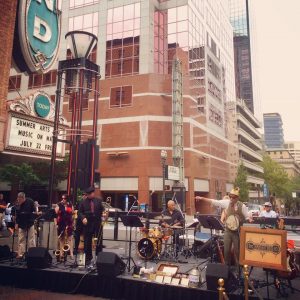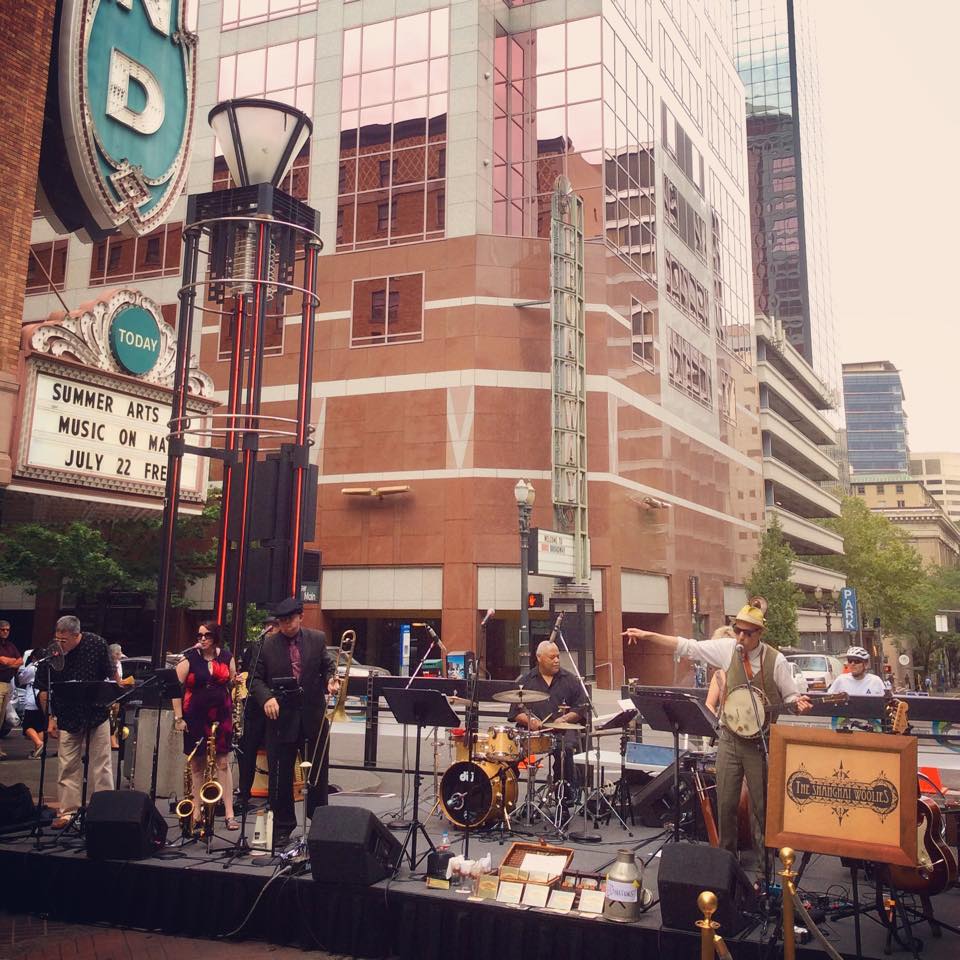 Music on Main Street
Wednesdays, July -September 7, 2016
More info: portland5.com
Portland'5 Centers for the Arts and ArtBar & Bistro are proud to present the 11th Annual Music on Main summer outdoor concert series. On Wednesday evenings starting in July, Portland'5 Centers for the Arts takes advantage of the lovely summer weather to present Music on Main, our free outdoor concert series which features popular local and regional musicians performing a diverse collection of music.
These free concerts are held in downtown Portland on Southwest Main Street, between Broadway & Park Ave., next to Arlene Schnitzer Concert Hall. Each concert begins at 5 p.m. and ends at 7 p.m.  Tickets are not required for entry. Food and delicious libations will be served by ArtBar & Bistro starting at 4:30 p.m.
The season kicks off with a blistering dance frenzy and the music of Orquestra Pacifico Tropical, followed by theballadry Logan Brill – a perfect mix of folk-y influence and Nashville's more contemporary country style. Audiences will be delighted by the musical collaboration of Kathryn Claire and Big Bridges featuring Japanese guitarist Takashi O'Hashi. Come dance with The Garcia Birthday Band, the Pacific Northwest's premier Grateful Dead experience and rock out with Portland super group Eyelids, joined by the rustic Americana sounds of Denim Wedding. Enjoy the high-energy renditions of classic songs from The Yachtsmen and the award-winning finger picking guitar of Mary Flower and the BBQ Boys. We will also welcome a soulful mix of rock, folk and blues performed by Redray Frazier and Mic Crenshaw. Bringing their party music to Music on Main – Red Baraat merges North Indian Bhangra with elements of go-go, rock and jazz. Finally we round out our concert series with the eclectic, 'Copacabana style' ensemble Pepe and the Bottle Blondes. All told, this will be a fun and high-energy season!
Music on Main 2016 Schedule:
Music on Main  is made possible through the generous support of these fine sponsors: Bridgeport Brewing Co., Columbia Distributing, Full Sail Brewing Co., Kim Crawford Wines, OnPoint Community Credit Union, Ste. Michelle Wine Estates, Trinchero Family Estates, Young's Market Company, Willamette Week, and 97.1 Charlie FM.
*In case of rain or extreme heat, Music on Main concerts will be held in the rotunda lobby of Antoinette Hatfield Hall, located next to Main Street at 1111 SW Broadway.
Visit our facebook page.
———————————————
Related Events & Info
———————————————
———————————————
Our new Portland Events App for PDX Pipeline is now available for iPhones, Android phones and iPads!
Now, you can have all of the great Portland events from our website in the palm of your hand when you're out on the town.
Download the App for iPhone here
Download the App for Android here
–————————
———————————————