From our partners: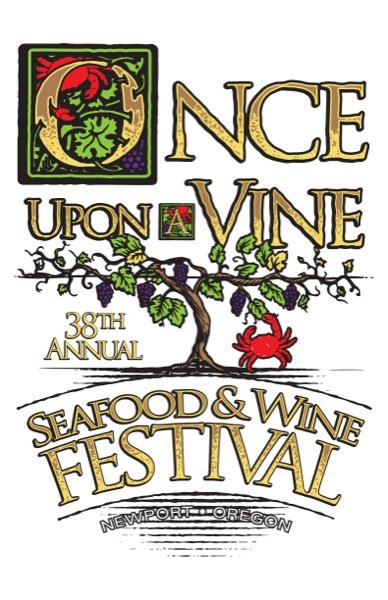 2015 Newport Seafood & Wine Festival
February 19-22, 2015
21+ | 3-day pass: $37
Thursday, 5 pm to 9 pm | $15
Friday, 12 pm to 9 pm | $15
Saturday, 10 am to 6 pm | $19
Sunday, 10 am to 4 pm $8
More info: seafoodandwine.com
Location: 2320 OSU Drive, near South Beach Marina
It wouldn't be winter on the coast without the Newport Seafood & Wine Festival. It's the premier seafood & wine event of the west coast and the original Northwest seafood and wine festival. Artists and Craftsmen showcase a variety of fine art, sculpture, photography, pottery, and jewelry. Pacific Northwest Wineries pour the finest of wines and culinary professionals serve cuisines of delectable delights to entice your palates.
Since 1978 the Newport Seafood & Wine Festival has attracted visitors from around the world to the central Oregon coast. The 2015 festival will be packed with all of the fun, food and wine you've come to know and love at the Newport Seafood & Wine Festival!
New This Year
Saturday continues to be the most attended day at the Newport Seafood & Wine Festival. In an effort to maintain safety and accommodate large crowds, we have made some adjustments to entry procedure and crowd management.
There will be NO General Admission available on Saturday. Standby tickets MAY be available after 1pm depending on capacity. Saturday's entrance will be sold via E-Tickets ONLY. We will have two E-Ticket entrances to aid with the flow of the line. Be advised that many of our patrons arrive during peak hours (11am-3pm).
We anticipate that the adjustments we have made will improve crowd flow, however patrons who arrive during peak hours should expect a delay in entrance. Event Staff will be readily available to provide information.
You must be 21 years or older to attend this event and must have valid ID (no exceptions). The site is smoke free and handicapped accessible.
Parking is available at the festival site for $5.00. Free shuttle buses will run on a regular schedule from downtown Newport and major hotels. Maps are available at local businesses and at the Chamber. Cab service is available for a nominal fee or call the Chamber office for transportation options.
E-tickets will be available for purchase in December. Special group rates are available as well. Ticket prices do not include wine tasting. Food item prices range from $1 and up. Wine sampling starts at $1 and glasses of wine are available for menu price. Bottles and cases of wine are sold by wineries, too!