From website: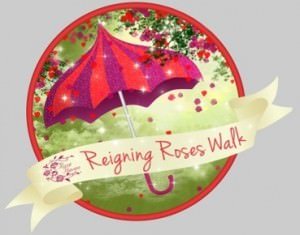 2014 Reigning Roses Walk
May 11, 2014
10 a.m.
More info: crowdrise.com
Castaway
1900 NW 18th Ave, Portland, OR 97209
(503) 224-4898
Participants are encouraged to walk with, or in honor of, a special woman in their life this Mother's Day. We guarantee it will be extraordinary! Reigning Roses will feature a wonderful reception with mimosas, pastries and entertainment. Together, with Rose Haven guests, participants will stroll a 5k course through the streets of NW Portland. Prizes for the top fundraising teams and individuals will be awarded at the post walk celebration.
Invite friends, family and co-workers to join you and make a "Team". Men, women and children invited! There is no registration fee. However, participants are encouraged to raise $100 or more in support of our women and children. Make a donation yourself, and ask others via Facebook, Twitter, email and in person to help. Watch your progress on your personal web page! It costs less than $200 to serve a woman or child for an entire year at Rose Haven. We serve 2,400 annually. See how many you can help!
Schedule
10:00 a.m. Check-In & Pre-Event Party: Mother's Day mimosas, pastries & entertainment
11:00 a.m. 5k Walk Through NW Portland
12:30 p.m. Post Event Celebration & Awards