From our sponsors: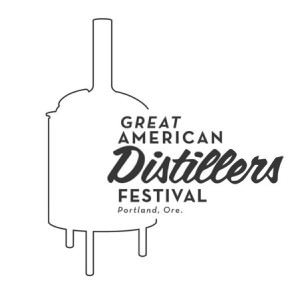 Great American Distillers Festival
October 24-25, 2014
5- 10 p.m. Friday & Saturday | 4-5 p.m. VIP Saturday
General $20 ADV, $25 Doors / VIP $100 | 21+
More info: distillersfestival.com
Left Bank Annex
101 N Weidler St, Portland, OR 97227
A celebration of American spirits will be held at Portland's Left Bank Annex in NE Portland, on October 24th the 25th. The Festival will be open on October 24 from 5pm to 10pm, and on October 25from 4pm to 10pm. Spirit vendors will offer product tastings as well as hand-crafted cocktails and take-home recipe cards. The Portland Center Liquor Store will be on site with spirit products available for sale.
The Festival, now celebrating its 10th year, showcases the talent of American distillers. Attendees won't find tequila or cognac here. Rather, American distillers will display the unique qualities of hand crafted rum, bourbon, whiskey, vodka and gin. Attendees will find familiar names and discover new ones.
Attendees can sample the depth and complexity of the whiskeys, vodkas, rums and liqueurs, and experience spirits crafted from locally owned and operated distillers and blenders to see why local distillers are quickly earning national recognition in a growing northwest spirits industry. Taste craft-distilled small-batch vodka, rum and whiskey from Bendistillery and discover the rich character behind Rogue Spirits' Spruce Gin, Hazelnut Spice Rum and Dead Guy Whiskey. Also, artisan distillers will be on hand to discuss the passion and expertise that lies at the heart of these home-grown products.
A one-day pass with 7-tasting tickets is $25. (Attendees save $5 with online prepurchase) Additional tasting tickets are available for purchase. Food will be available for purchase. Proceeds benefit the Oregon Distillers Guild.
VIP: $100 dollar VIP pass includes:
Saturday a one hour VIP early admission
Ten Tasting coins
Ten Anniversary cocktail glass
One cocktail ticket
VIP gift bag
Admission to the VIP Lounge
No minors allowed. The event is restricted to adults age 21 and over with a valid ID. Attendees are encouraged to use public transportation.
For the second year, GADF presents the "Great American Spirits" bottle competition. Distillers from all over the United States are eligible to compete for the GADF prestigious awards for 2014. They do not have to be vendors at the Festival participate in the competition. Currently, there are 41 vendors, with 100 bottles entered for the competition nationwide. A panel of 10 judges will be grading the bottles on a variety of categories, including label design. This completion takes place two weeks before the show and the winners will be announced prior to the event.
To learn more about the event, visit www.distillersfestival.com. We are on Facebook!