2020 Portland Naked Bike Ride Info: Pictures, Video, Nudity Facts, Frequently Asked Questions (FAQ) | 10,000+ Riders!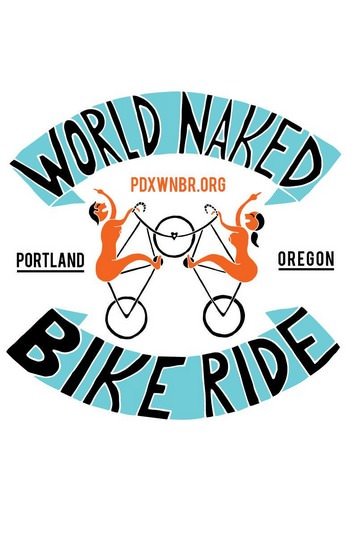 The much anticipated 2019 Portland Naked Bike Ride (World Naked Bike Ride) will take place June 27! The weather should be great for the expected thousands of riders. More than 10,000 riders joined in 2019!

Below you will find information about nudity, your naked bike first ride, getting cold, getting a flat tire, and more. You can also see more pictures at the bottom of this page. Some are NSFW-ish.
Portland Naked Bike Ride Nudity Facts, Frequently Asked Questions (FAQ):
Portland Naked Bike Ride
More info: pdxwnbr.org
Who: Everyone is invited
Cost: Free, donations are welcome
Join thousands of people in the streets showing their support for human-powered transportation, safe streets, and body positivity.
The event has been going on in Portland for more than 10 years. It is a celebration of the bicycle and human body. It is a protest against dependence on oil. It is also an opportunity to emphasize the vulnerability of cyclists in traffic. The annual ride also displays the body and the bicycle, both of which can be painted and decorated in colors, shapes and messages.
The motivation for the ride is up to the individual. This is a nonprofit, volunteer-run event, and participants bring their own interpretation.
The WNBR is free, legal and fun.
Our motto is: Bare as you dare. That means each rider chooses the level of nudity they are comfortable with – none, partial or total.
The WNBR is organized by members of Shift in Portland and sponsored as a 501.C3 by Umbrella, a local organization.
Web: www.pdxwnbr.org
Instagram: @pdxwnbr | Twitter: @pdxwnbr
—————————————–
Your First Naked Ride
If you're contemplating making this your first naked ride, you aren't alone. Portland's World Naked Bike Ride has been growing by at least 50% each year. This year we're hoping for…We don't know. More. Trends say 12,500 – about the same as BridgePedal! That means we want a lot of first-timers.
If you want to hear other people describing their experiences on their first naked ride, read the comments on BikePortland.org:
First, an important point of etiquette: Ride your bike to the starting location. Arriving by car with bikes stowed as cargo is a big faux pas. It violates the idea of oil-free sustainability that the ride is all about. If you live in the 'burbs, consider riding MAX part of the way. (You'll probably want to have clothes on when you board, so plan ahead.) Or park at an urban friend's house and ride from there in a group.
You should bring a little food, a little non-alcoholic drink, and something to carry your clothes in. Alcohol is not allowed at or around the meetup spot! Riding drunk is never a good idea anyway, especially among thousands of other rowdy naked cyclists (some of whom probably aren't used to riding in groups).
When you arrive at the starting point, it will be a scene of happy disarray. Scattered music, general friendliness. Most folks will be wearing clothes at first, until they get a handle on what the scene is like. You'll gradually see more skin as people lose their shirts for body paint. We have some volunteer body painters confirmed, and you should definitely consider bringing your own acrylic paint – it's the best.
The ride is free, but if you can, please bring money to donate. It costs a lot to organize an event for thousands and thousands of people. There will be be people wandering around taking donations at the beginning of the ride. In exchange for your donation, you will be given a sticker! For $5-$10 donation, you can bike home with your very own WNBR bicycle seat cover. If you only have a credit card with you, we'll have a spot set up by the volunteer booth where you can use it to donate.
Though we recommend you test your bike out thoroughly before biking down to the meet up spot, we realize accidents happen. You might get all the way to the start location and realize your tires are nearly flat! If this happens, fear not!  We will have a small number of mechanics on site with limited time who will be happy to help asses your problem, sell you a tube, and help you install it. Don't expect them to be available after the ride starts – stop by immediately when you arrive if you need help.
Around 8:55pm the announcement is made that it's almost time to ride. We strip down and stuff our clothes into a backpack/fannypack/pannier/saddlebag to take with us.  We recommend you try and find a way to secure your belongings to you and/or your bike. (By the way, backpacks and bodypaint are natural enemies – don't mix them!) Then we get on our bikes, and wait for the rest of the crowd. There will be a marching band sounding us off so we can all start en masse.
It's often cold at night, but you won't feel it for long; adrenaline is a wonderful drug.
Crowds will roar their approval. High-fives will spring forth. We may gain a few extra naked riders along the way. It's absolutely amazing.
Adrenaline can also make you want to ride fast. Resist that urge. Not everybody has a fast bike, or fast legs. And even some who do will want to savor the experience slowly. This isn't a race, folks! We want to stay together as best we can.
The route will not be disclosed prior to the ride.
The Portland Police will be corking car traffic for us. If you see a traffic cop extending his palm out, he is not inviting you to give him a high-five. He's trying to encourage you to ride a little closer to the center of the road, so he has room to work safely.
Eventually we come to the end. What happens then is… undecided. At the end, it is most likely a lot of people will hang out naked for a while, congratulating each other and telling stories. There will likely be dancing with portable sound systems.
Before you head off, be sure you are not leaving any trash!
Do not ride drunk. The police can arrest you for that too, and even if they don't it's just a stupid thing to do.
Ride at your own risk and watch where you're going. Many riders won't be used to riding in a large group. If you then add onlookers jumping into the street to high-five us, and railroad tracks, and (let's face it) some drunk cyclists, this can be a dangerous ride. There are vast opportunities for doing stupid things. Be careful. Be sober.
About Nudity
"Nudity – it isn't just for sex anymore."
If you think you're going to an orgy, then you're going to be very very disappointed.
We're using nudity as a way to draw attention to cycling, and the folly of oil dependency. We hope motorists will begin to suspect cyclists have more fun, and hence maybe they don't need their cars as much as they thought. See the http://www.worldnakedbikeride.org/ web site for more socio-political propaganda.
It's also good, goofy fun.
There are rules at the starting/ending location. The organizers' mantra is "Safe, Comfortable, and Fun", so anybody at the starting/ending location who makes other participants feel unsafe or unconfortable will be asked to leave. The use of cameras is not allowed at the starting/ending location, with the exception of sactioned film crews who'll be following strict rules.
The ride itself has no rules since it takes place on public streets, outside of our control. That's why it's important for riders to take care of each other.
—————————————–
About Your Bike
Ride the bike you have. Don't obsess over the hardware; any bike will work.
If you have multiple bikes (and aren't loaning out the extras to friends) then I'd recommend a fat-tire mountain bike or cruiser over a superskinny-tire road bike. This is because fat tires are less likely to get a flat, or slip on railroad tracks or a steel grate bridge. But really any bike will probably work just fine.
You should bring a spare tube. If your bike doesn't have quick-release skewers, then you should also bring wrenches that fit your bike's lug nuts. If convenient, you should also bring a pump and tire levers, though you could probably borrow those from another rider in an emergency.
Legally, your bike must have a white headlight in front, and a red reflector or red light in the rear. This is important! The police can't hassle all 3000 riders, but if you're the only one who fails to obey this simple law then maybe they'll focus all their frustration on you. Besides, it'll probably still be dark out when you ride home afterward, and you'll want to be visible then for safety's sake.
—————————————–
Frequently Asked Questions
How much should I strip down? The dress code is officially "As bare as you dare." Guys typically wear shoes and maybe a helmet. For women there is no consensus – shoes and a helmet make some happy, while others add some combination of a bra, panties, and/or stockings. Strip down to whatever level will maximize your fun. We wouldn't presume to tell you what that level is.
What if I fall behind or get lost? This isn't a race, so nobody wants to leave you behind. Traffic will cause us to split into smaller groups, but even if you end up in a group of 20 instead of a group of 3000, you'll feel safe. Really, you'll be okay. We take care of each other.
What if I get a flat tire? There are usually bike mechanics along the ride. You can also expect other cyclists to help. But self-sufficiency is the only thing you can actually plan on, particularly since there is no set route, so I suggest that you bring a pump and a spare tube. We'll never be more than a couple of miles from the start/end location, so first just re-inflate the tire and continue on in the hope that your leak is a slow one. If you must change your tube, change it with the expectation that the naked horde will continue cycling past you for a long, long time. Even if we try to stay in a tight group, a peloton of 3000 riders would be about two miles long.
What if I fall? Injuries are rare. So far I only know of one person who has been injured so badly that he couldn't finish the ride, and I saw him up and walking the next day. There are usually medics riding along to patch you up, or call 911 if something really bad happens but you might want to bring your own cell phone just in case. By the way, the most common reasons for falling are hitting potholes (especially bombing down Burnside), getting caught in the train/MAX/streetcar tracks, and collisions with other cyclists. Watch where you're going!
Won't I get cold? Yes. You'll start off cold because at the start of the ride we stand around waiting for the stragglers to get ready, so we can all leave together. But once we start, we'll climb a modest hill and that should warm us up. After that, I promise you won't feel cold, you'll just feel a rush. Typically we get a temperature around 60 degrees with light wind.
What can I do to stay warm? Wearing shoes and a helmet help. Big socks. Arm warmers (old socks with the toes snipped off). Maybe a Superman cape. Sadly, I haven't figured out a way to use those chemical hand warmers while naked, though they sound like they'd be great. If you have any suggestions, please mention them in the forum.
Isn't this illegal? The city of Portland wishes it was. See The Law.
What if I see a cop? Say "Thank you!" They're corking the streets for us.
Can I participate without a bike? We've had skateboarders join us before. Anything human-powered is welcome.`
——————————-
Portland Naked Bike Ride Pictures

Photo by Spencer Morgan Photography

Photo by jahat

Photo by bandita

(Not sure where their bikes are, but nice outfits)
Photo by farrell anna

World Naked Bike Ride
Portland, Oregon
June 19, 2010
Photo by Spencer Morgan Photography

Photo by farrell anna
———————————————
More Upcoming Portland Events
From Our Sponsors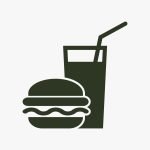 Portland Monday Food & Drink Specials including daily specials, happy hours, & late night specials.
Note: Menus are subject to change. Please contact venue in order to verify.
---
Bare Bones Bar & Cafe | (2900 SE Belmont St)  | All Day Happy Hour Monday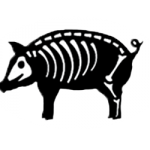 Drinks: $3 Well Drinks  | $2 Pabst & Ranier Tall Boys | $2 Session, Mickey's, Miller LT | $1 Off All Other Beers
Food: Grilled Cheese, Chili Dogs, Hummus Plate, Tuna Salad, & more (Happy Hour Menu)
———
Goodfoot Lounge | (2845 SE Stark St.) |  Happy Hour 5-8PM
Drinks: $2 Pabst Blue Ribbon | $1 Off Infused Cocktails | (Drink Menu)
Food: Cheese Burger, Cheese Dog, Kimchi Plate, Koritos & Salsa (Food Menu)
———
Bar Vivant / Pix Pâtisserie | (2225 E Burnside St.) | Happy Hour 4-6PM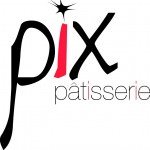 Drinks: $5 Tinto & Txakoli | 10% Off All Wine Bottles
Food: 1 free tapas with purchase of adult beverage
———
Quarterwold | (4811 SE Hawthorne Blvd) | Happy Hour 3-6PM | Late Night Happy Hour 10PM-1AM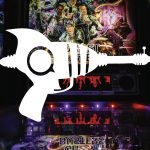 Drinks: $1 Off Draft (Happy Hour Menu)

Food: $3 Soft Pretzel / Fries with Cheese / All Salads, $5 Chicken Strips; Half off Pizza Slices (late) (Full Menu)
———
The EastBurn (1800 E Burnside St.) | Happy Hour 3-5PM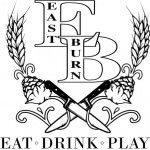 Drinks: Happy hour Drinks Available (Menu)
Food: $1 Off Salad & Entrees (Menu)
Late Night: Late Night Food & Drink Menu starts at 10pm (Menu)
———
North Bar (5008 SE Division St.) | Happy Hour 3-6PM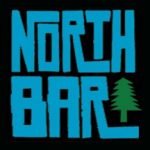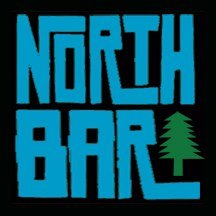 Drinks: $8 Margarita, Patron Select Barrel Aged Reposado $6
Food: Vegan Chilli, Greek Salad, Flatbreads & More (Happy Hour Menu)
———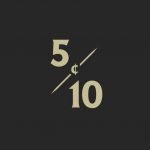 5&Dime (6535 SE Foster Rd, Portland) | Happy Hour 3-7 p.m.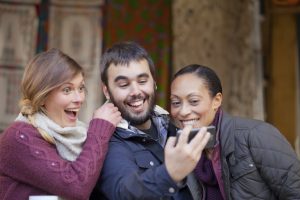 From Our Sponsors
Amazing Scavenger Hunt Adventure
Hours of Operation – Play anytime, Sunrise to Sunset
$39.20 for a team of 2-5 people w/ code PDXPIPELINE at urbanadventurequest.com
Looking for a way to turn Portland into a giant game board? Give the gift of adventure with a city-wide scavenger hunt!
Urban Adventure Quest has created an interactive scavenger hunt that combines the fun of the Amazing Race with a three-hour sightseeing tour of Portland. Guided from any smart phone, groups make their way among well-known and overlooked gems of the city, solving clues and completing challenges while learning local history. (more…)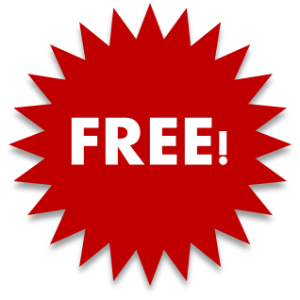 Join your friends and neighbors in honoring the legacy of Dr. Martin Luther King Jr. by volunteering over MLK Weekend!
For the thirteenth year in a row, United Way of the Columbia-Willamette and Hands On Greater Portland are teaming up to make it easy for you to take action across Multnomah, Washington, Clackamas, and Clark Counties and make a difference through volunteer service.
NOTE: In the spirit of creating an atmosphere where people from all parts of our community are coming together to volunteer, Team Captains are only able to reserve up to 50% of the spots on any individual MLK Weekend of Service Project. (more…)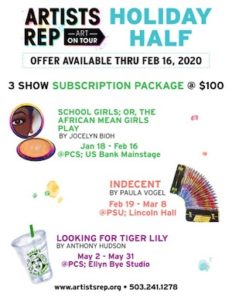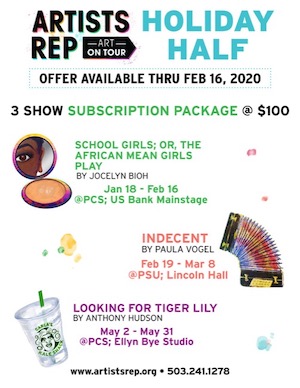 From Our Sponsors
Holiday Half Special
Available through February 16, 2020
Previews – 3 shows for $75/Package
Regular Run – 3 shows for $100/Package
More info: Tickets.artistsrep.org/packages
You can still take advantage of Artist Repertory Theatre's holiday half subscription sale! These tickets in a package are cheaper than individual tickets. (more…)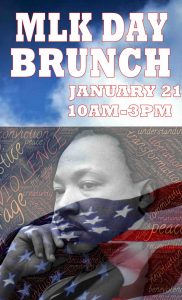 From Our Sponsors
EastBurn is open for Brunch on Martin Luther King, Jr. Day!
See brunch menu at theeastburn.com!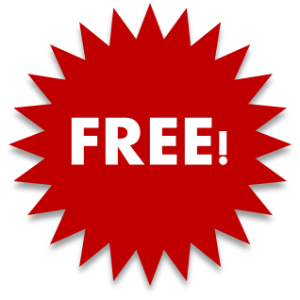 Martin Luther King Junior dedicated his life to service and selflessness. To honor his legacy, we will participate in reflective conversation and activities in addition to our restoration work.
What to Bring: Our events are rain or shine! Please dress for the weather: warm and rain layers, sturdy shoes, and feel free to bring a water bottle or coffee mug to fill up. We will provide snacks, beverages, tools and training.
Not all volunteer positions are planting jobs! We have jobs for multiple abilities. Typical jobs include: Helping people sign in at the registration table, photography/videography, and litter pick-up are typically other options.