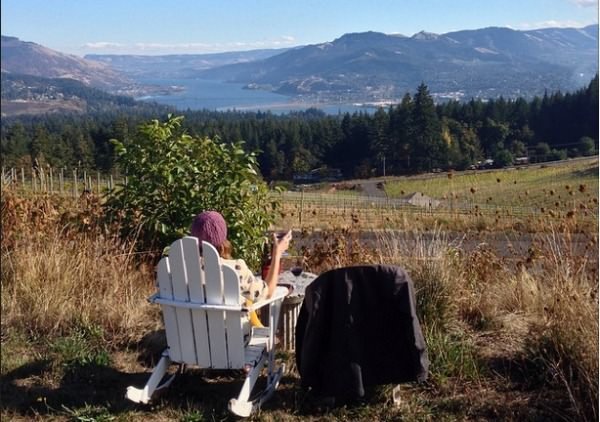 Oregon and Washington Columbia Gorge info including where to eat, shop, stay, what to do, and more!
If you want your listing / business here, you can email info to pdxpipeline @ gmail dot com.
——————
——————————
Where to Eat & Drink: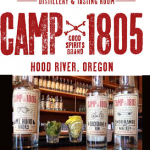 Camp 1805 | 501 Portway Ave., Suite 102, Hood River, OR 97031 | More info
Craft spirits distilled on-site at Hood River's only distillery! Craft Cocktails, small plates and bottle sales at this tasting room on the scenic waterfront. More info.
———–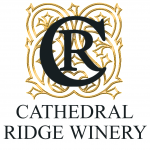 Cathedral Ridge Winery | 4200 Post Canyon Drive | More info
Award-winning boutique winery in the Columbia Gorge specializing in Rhine, Rhone, Bordeaux and Burgundy varietals all grown within 25 miles. Experience fine Oregon wines from grape to glass. Offering many wine-related experiences including Wine tasting, Barrel Tastings, Cellar Tours, Picnicking, Weddings and Corporate Events. More info.

———–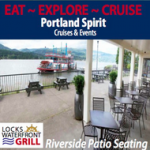 Locks Waterfront Grill | 299 SW Portage Road, Cascade Locks, OR 97014 | More info
Delicious food and spectacular views! The menu by chef Mike Conklin features fresh, local and organic selections including fresh cut french fries, fish and chips, Painted Hills Organic ground beef burgers and much more prepared in a state of the art kitchen. More info.
———–
p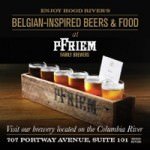 Friem | 707 Portway Ave., Suite 101, Hood River OR 97031 | More info
pFriem Brewery and its award winning tasting room is located in Hood River, OR, just south of the Washington State border and across the street from the town's beautiful Waterfront Park. The pFriem tasting room offers a Belgian-influenced menu, made with locally sourced ingredients and designed to pair with the pFriem family of artisanal beers. More info.
———–
Where to Stay:
Features hotels, bed & breakfasts, vacation rentals, & more.
Husum Riverside Bed and Breakfast | 866 WA-141, White Salmon, WA 98672 | More info: reserve6.resnexus.com
Welcome to the Husum Riverside Bed & Breakfast. We invite you to step away from your everyday hectic life and into a slower, more peaceful pace for the day. From the luxurious sheets and linens to the distinctive and relaxing décor, our five European inspired rooms will invite you to kick off your shoes and stay awhile. Then there's breakfast!
———–
Where to Shop:
Featured places to shop in the Columbia Gorge.
———–
What to See & Do: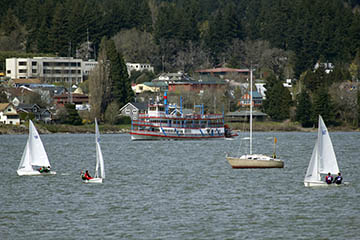 Portland Spirit's Gorgeous Sightseeing Cruises | May-Oct Sundays | More info
Join us for a sightseeing cruise through the heart of the Columbia River Gorge. Learn about its formation, landmarks and natural wonders with Captain's narration. Join any one of our brunch or dinner public cruises as a sightseer or take advantage of our dedicated sightseeing excursions! Snacks and beverages from our full service bar are available for purchase on board. More info.
————————————
———————
Our new Events App for PDX Pipeline is now available for iPhones, Android phones and iPads!
Now, you can have all of the great events from our website in the palm of your hand when you're out on the town.
Download the App for iPhone here
Download the App for Android here
–————————————