Cascade Barrel House is Open For To-go Food and Beer! | Portland-Area Delivery, Cans, Bottles, Growlers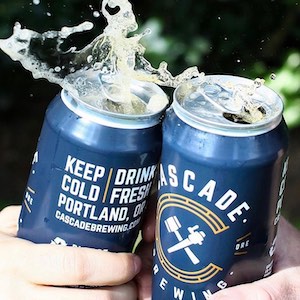 Cascade Barrel house is open for to-go food and beer!
Wednesday-Friday from 2-7
Saturday-Sunday from 1-7pm
Lodge will also be open for pickup Wednesday-Satuday from 12-8pm
More info: cascadebrewingbarrelhouse.com
Cascade Barrel House
939 SE Belmont St, Portland, OR 97214
Cascade Barrel House is open for to-go food and beer! Every weekend we are offering a different take and bake food item as well as en enormous list of can, bottles, and growlers of beer to take home. In addition to being able to order in person you can also have a completely contact free experience by ordering online or over the phone and having us bring your order directly to your car. We also offer delivery to the greater Portland metro area on Thursdays.
All of our traditional non-sour beers are on sale as four different rotating sour beers. Every week we offer a new sale bottle to keep things fresh! If you buy 12 or more 750ml bottles you get 10% off your order. Mixed 6 packs of non sour cans also receive 10% off.
Currently we are offering delivery to the following Zip Codes:
97005, 97008, 97034, 97035, 97062,97201, 97202, 97203, 97204,97205, 97206,97209,97210,97211, 97212, 97213, 97214,97215, 97217, 97219, 97221,97223, 97224, 97225, 97227,97232, 97239.
---
PDX Pipeline Free Community Promotions
This is a FREE local listing provided by PDX Pipeline. Do you have a local business and want a free promotion? Fill out our form here: pdxpipeline.com/local