Black Wagon Open For Appointments in North Portland | Children's Apparel, Toys, Books, Bedding, Furniture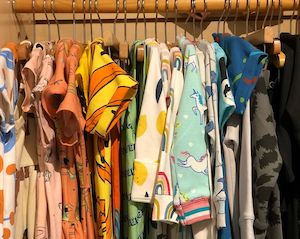 Black Wagon
More info: blackwagon.com
Black Wagon offers stylish and affordable clothing and shoes for kids newborn to 14 years. We also carry books, puzzles, toys and baby accessories.
Until further notice we are offering a reward of $5 for every $50 spent on clothing and shoes.
Gift wrapping is always free.
Curbside pickup is available 5 days a week.
Local Portland area shipping is FREE.