From our sponsors: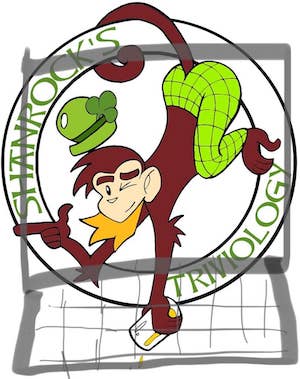 ShanRock's Triviology On The Video: Live Interactive TeleQuiz!
More info: shanrockstrivia.com/
Quizzery in the time of Coronavirus! The show must go on, so we have launched live, interactive trivia which you can play on your phone, computer or tablet.
Join a game that another team has already scheduled, or pick a time to schedule one for yourself. This new way to play still allows you to see and interact with other teams; it's just not Triviology without trash talking and hilarious wrong answers!
You can either play solo or have as many as five people on your team; your crew does NOT have to be in the same room to play together!
We will be hosting both Classic Triviology quizzes, which include pop culture and book learnin', and theme quizzes. For pricing and more details, or to join a scheduled quiz, contact shanrockstrivia@gmail.com or see shanrockstrivia.com.