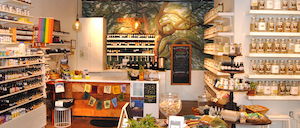 Stay Healthy w/ The Herb Shoppe
More info: theherbshoppepdx.com
Right now The Herb Shoppe is offering pick up, shipping and local delivery. Phone ((971) 703-4347) or online orders are fantastic! Each month we offer 15% off products that will be helpful for the season! Free shipping over $50.
The Herb Shoppe is more than just a store, we're dedicated to educating our neighbors about herbal medicine as well. We feel it's important to foster a relationship with our surrounding community and what better way to bring people together than through the healing tradition of herbalism?
Between our affordable courses and practitioner services our aim is to make healthy choices accessible while building trust with everyone who walks through our doors.