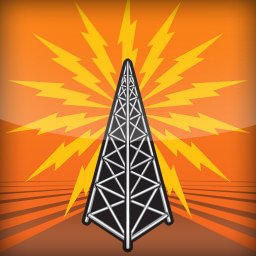 Pipeline is once again giving away many Portland event tickets this weekend including Barbecue Cruise, ANDAZ, Hump Wednesday & more!

————————————
Win Tickets ($168): Portland Spirit Presents Friday Night Barbecue Cruise | Dinner Views of Downtown Portland, Savory Menu (Fridays)
Barbecue is all about having a great time. Enjoying the company of family and friends is just as important as eating great food, which is why we've combined two of our favorite things. To win, comment on this post here.
————————————
Win Tickets ($40): Experience Theatre Project Presents The Strange Case of Dr. Jekyll & Mr. Hyde @ Beaverton Masonic Lodge | Immersive Theater Set in a Working Wild West Saloon (January 17-February 18)
ETP's newest adaptation of a classic novella immerses audiences into a world of gold miners, cowboys, and the main street of an uncontrolled wild west. Explore Dr. Jekyll's laboratory, the Lanyon General Store, Millie's Saloon, and the assayer's office as you experience a story of deception, love, hope, tragedy, and catharsis a mere inches away from where you stand. To win, comment on this post here.
————————————
Win Tickets: Brizzleman @ The Goodfoot | Single Release Show, With Samuel Eisen-Meyers, Neo Soul, R&B, Synth Funk (January 23)
James Villa (a.k.a Brizzleman) is a multi-instrumentalist and songwriter from Portland. His self-produced music is a mix of neo-soul, R & B and synth funk. To win, comment on this post here.
————————————
Win Tickets ($24): McTuff, Charette Hammond B3 Summit @ The Goodfoot Pub & Lounge | Funk, Soul, Jazz, Psychedelia (January 25)
Hammond organist Joe Doria brings together the best of the NW's music scene to create a powerful and jaw-dropping funk and jazz behemoth, exhibiting a mix of stellar musicianship, seasoned songwriting and deep groove where no musical stone gets unturned. To win, comment on this post here.
————————————
Win Tickets ($20): ANDAZ: A Bhangra/Bollywood/Desi Bass Dance Party @ The Liquor Store | The World's Longest-Running Bhangra & Bollywood Dance Party, DJ Anjali & The Kid (January 25)
Featuring hosts and resident DJs Anjali & The Incredible Kid. With Dholi Adam McCollom (SEA) and the Gulabi Gang dancers. To win, comment on this post here.
————————————
Win Tickets ($79): Howard Jones Acoustic Trio @ Revolution Hall | Featuring Nick Beggs + Robin Boult Date And Time (January 29)
Howard Jones Acoustic Trio is an intimate stripped-down trip through Howard's 30-year music career. Featuring Howard on electric piano, Robin Boult (Roger Daltry, Dave Stewart, Fish) on acoustic guitar and Nick Beggs (Kajagoogoo, Belinda Carlisle, John Paul Jones) on chapman stick, these shows deliver a fresh take on Howard's best-known hits. These shows also provide the opportunity for the audience to hear first-hand about the inspiration behind Howard's beloved material as well as stories from his touring career. To win, comment on this post here.
————————————
Win Tickets ($30): Hump Wednesdays @ Club Privata | 2 Floors of Adult Play Space @ The Pacific NW's Premier Swingers Destination (January 29)
Club Privata's put the Hump in Hump Day every Wednesday. Enjoy a special private night with two floors of adult play space, full-service bar, dance music, and sexy people to meet, greet, explore and Hump! To win, comment on this post here.
————————————
Win Tickets ($100): Portland Business Journal Presents January 2020 Power Breakfast @ Sentinel Hotel | Featuring Justice Adrienne Nelson, Oregon Supreme Court (January 30)
Justice Adrienne Nelson was appointed to the Oregon Supreme Court on January 2, 2018, making her the first African American to sit on the states highest court in Oregon's 158-year history. To win, comment on this post here.
————————————
Win Tickets ($70): The New Pornographers @ Roseland Theater | Canadian Indie Rock Band, w/ Diane Coffee (January 31)
For the last two decades, The New Pornographers have been delivering infectious hooks, sweet harmonies, and a pile of power-pop riffs every time they take the stage. To win, comment on this post here.
————————————
Win Tickets ($78): Comedian Paula Poundstone @ Revolution Hall | "Wait Wait … Don't Tell Me," Inside Out, Nobody Listens to Paula Poundstone (January 31)
Paula Poundstone is a humorist, author and comedian known for her clever, observational humor and spontaneous wit. When she isn't collecting hotel soaps while on tour or panel-ing on NPR's #1 show, Wait, Wait…Don't Tell Me!, Paula hosts the popular Maximum Fun podcast, Nobody Listens to Paula Poundstone. To win, comment on this post here.
————————————
Win Tickets ($32): Back Fence PDX: Russian Roulette Storytelling @ The Old Church | Tellers Have 5 Minutes to Prepare a True Story Based on Mystery Prompt (February 1)
RUSSIAN ROULETTE is our high stakes, high-risk live storytelling show where six seasoned performers spin a giant game show wheel filled with mystery prompts. Storytellers have just 5 minutes to prepare and tell a true 5-minute story based on the prompt they land on — the audience votes for the winner! To win, comment on this post here.
————————————
Win Tickets ($50): Super Diamond – The Neil Diamond Tribute @ Crystal Ballroom | High Energy, Glittering, Smoke-filled Show(February 1)
Super Diamond has generated an exuberant audience response previously unheard of for a tribute band. Many would say that Super Diamond has transcended the label of "tribute band" by passionately immersing themselves in Neil Diamond's huge repertoire and delivering a high-octane show of unforgettable classics such as Cracklin' Rosie, Sweet Caroline, Forever in Blue Jeans and many others. To win, comment on this post here.
————————————
Win Tickets ($210): Portland Business Journal Presents 2020 Executive of the Year @ Hyatt Regency Portland | Honoring the Top 10 Area Executives, Welcoming New CEOs (February 13)
Join us on Feb. 13th as the Portland Business Journal honors our selections for the 10 Executives of the Year for 2019. In a series of brief on-stage interviews with our honorees, well find out the strategies and philosophies that led to the very best performances of the past year. To win, comment on this post here.
————————————
Win Tickets ($30): Date Night Double Feature @ Funhouse Lounge | Til Death Do Us Part: An Improvised Love Story, Secrets, Lies & Alibis: An Unscripted Drama (February 20 & 27)
Funhouse Lounge proudly presents Date Night Double Feature! It's two shows in one. To win, comment on this post here.
————————————
Win Tickets ($60): Karl Denson's Tiny Universe @ Crystal Ballroom | Election Year – Winter Tour, Blues, Funk, Rock, Jazz & More! (February 21)
Singer and saxophonist Karl Denson fronts his band the Tiny Universe as if he's preaching the gospel. Merging funk, soul, rock, jazz, blues and more, his energy and spirit are contagious, while his songwriting serves a larger message of fellowship — across generations, genders, religions and cultures. To win, comment on this post here.
————————————
Win Tickets ($80): Queensrÿche @ Crystal Ballroom | Metal, Rock, Hard Rock, John 5 Eve to Adam (February 4)
Queensrÿche have never been a band to rest on their laurels. In a career set against the new-millennium's backdrop of cultural chaos, they've remained a constant; musically innovative and lyrically thought-provoking. One of rock's most respected names who have weathered the storm and emerged in 2019 with The Verdict. It's an album that echoes Queensrÿche's three decades of career high-points while pushing ahead with the confidence and urgency of a band just now coming into its own. To win, comment on this post here.
————————————
Win Tickets ($100): 311 @ Crystal Ballroom | Rock, Rap, Reggae and Funk (March 5)
311 was formed in 1990 in Omaha, Neb., by singer/guitarist Nick Hexum, singer S.A. Martinez, guitarist Tim Mahoney, drummer Chad Sexton and bassist P-Nut. The band now resides in Southern California. To win, comment on this post here.
————————————
Win Tickets ($80): A Bowie Celebration: Bowie Alumni Play Diamond Dogs & Ziggy Stardust @ Crystal Ballroom | Opening DJ set by DJ Gregarious, w/ Mike Garson, Gerry Leonard, Carmine Rojas & More! (March 11)
Join key alumni musicians of David Bowie's bands from across the decades, anchored by his longest standing member Mike Garson, for an unforgettable and critically acclaimed evening of Bowie songs featuring world class vocalists as they play two of the greatest albums of all time – Diamond Dogs and Ziggy Stardust – in their entirety. To win, comment on this post here.
————————————
Win Tickets ($87): Grace Potter @ Crystal Ballroom | Rock, Pop, Multi-instrumentalist (March 13)
Potter's seventh full-length and first release for Fantasy Records, Daylight was created in close collaboration with producer/mixer/engineer Eric Valentine. In constructing the album's wild collage of rock-and-roll, blues and soul, Potter tapped into her tightly honed musicianship while harnessing the untamed energy of her live performance for the very first time. To win, comment on this post here.
————————————
Win Tickets ($59): Galactic featuring Anjelika Jelly Joseph Dirty Revival @ Crystal Ballroom | New Orleans jazz-funk Monsters (March 23)
Galactic's first new studio album in more than three years, ALREADY READY ALREADY – released on their own Tchuop-Zilla Records – sees the renowned New Orleans-based instrumental outfit taking a distinctly contemporary approach towards their own progressive sound, interpolating modern rhythms and electronic instrumentation within the house-shaking framework of the Crescent City's funk pop 'n' roll. To win, comment on this post here.
————————————
Win Tickets ($40): Holy F @ Lola's Room | Gauzy House Krautrock (March 30)
Canadian quartet Holy Fuck have always been happy to plow a distinctly lone furrow. Never ones to chase the limelight or hop on any genre-wagon that happens to be passing by, they've played by their own rules for the past part of 15 years and five albums. It's for that reason that they've become one of the country's finest and most influential exports with their widescreen, technicolor, crescendo-heavy and highly danceable sound often finding itself imitated, but never bettered. To win, comment on this post here.
————————————
Win Tickets ($36): TORRES @ Lola's Room | Grungy Indie-Rock , Folk, Rock (April 1)
A person whose words are so potent that they cause the people and beings around them to vibrate is said to have a "silver tongue." It's apt, then, that Mackenzie Scott — who has spent the 2010s making boundary-pushing pop music under her TORRES moniker — has chosen to call her fourth album, and first release on Merge, just that. To win, comment on this post here.
————————————
Win Tickets ($50): Fleshgod Apocalypse featuring the Veleno Quartet @ Crystal Ballroom | w/ The Agonist, Italian Grandmasters of Orchestral Death Metal (April 2)
Italian grandmasters of orchestral death metal Fleshgod Apocalypse are finding spontaneity rewarding on new album, Veleno. To win, comment on this post here.
————————————
Win Tickets ($36): Clark Beckham @ Lola's Room | American Idol Runner Up, Soul, R&B, Pop (April 9)
Clark's killer vocals and profound music abilities as a multi-instrumentalist has led him on a journey from busking on the streets to performing on national television in front of millions of viewers. To win, comment on this post here.
————————————
Win Tickets ($90): Citizen Cope @ Crystal Ballroom | Deep Urban-folk songwriter (May 14)
Cope has built an entire career on trusting his gut and following his muse, and if his new album, Heroin & Helicopters, is any indication, his instincts are sharper now than ever before. As technically innovative as it is emotionally resonant, the record arrives at a uniquely challenging moment in modern American culture, when profound political polarization and social divisions seem to grow deeper by the day. To win, comment on this post here.
————————————
Win Tickets ($70): Einstürzende Neubauten The Year of the Rat Tour @ Crystal Ballroom | German Experimental Music Group, Industrial, Avant Rock (October 18)
Many young and creative people living amid the state of emergency in West Berlin during the 1980s perceived it as a kind of normality. It was a period in which anything seemed possible. To win, comment on this post here.
————————————
Note: People who enter our contests are subscribed to our weekly Thursday events newsletter. You can unsubscribe any time. We do not give your email or info to any third party unless needed to collect tickets or prizes when you have won a contest.
————————————