We are giving away a pair of tickets to Portland Business Journal Presents January 2020 Power Breakfast @ Sentinel Hotel on January 30. To win, comment on this post why you'd like to attend. Winner will be drawn and emailed January 27.
———————————————
From our sponsors: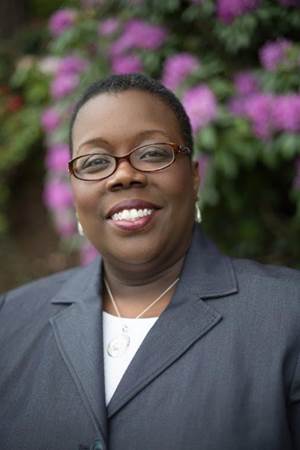 January Power Breakfast
January 30, 2020
7:30a-9a | $50 | All Ages
More info: bizjournals.com
Sentinel Hotel
614 SW 11th Ave, Portland, OR 97205
Justice Adrienne Nelson was appointed to the Oregon Supreme Court on January 2, 2018, making her the first African American to sit on the states highest court in Oregon's 158-year history.
An early history maker
Her exposure to the legal profession, and as a history maker, came at an early age and in a very unexpected way. At the top of her class in 1985 in her home town in Arkansas, Nelson was set to be her school's first African-American valedictorian. The school decided to give the honor to the next highest GPA to a student, who was white. Her mother sued the school board, students of color threatened a walk out and, in the end, a historic valedictorian, Adrienne Nelson, walked the stage.
"It was a very hard experience, but it was also very much a catapult for me to figure things out," Nelson said. "What kind of person are you going to be when you face things in life … and how are you going to interact with people as you're now beginning what I call my life journey."
Nelson's career path
Later, Nelson moved to Oregon in 1994 to be closer to family. She worked as a public defender with Multnomah Defenders Inc., then as an associate with the Bennett, Hartman, Morris and Kaplan LLP law firm and as the Senior Attorney/Coordinator of the PSU Student Legal and Mediation Services.
In 2006, she was appointed as a trial judge on the Multnomah County Circuit Court making her the second African American female judge in the state of Oregon. Then, in 2018, Kate Brown appointed Justice Nelson to the Oregon Supreme Court, making her this first African American to sit on the state's highest court and any appellate court.
Community and civic engagement
Justice Nelson is a sought-after speaker on a variety of topics including diversity, inclusion, equity, community engagement, leadership and professional development. Listen to her recent TEDx talk here.
Throughout her career, Justice Nelson has been involved in many national, state, local, and specialty bar associations, often serving in a leadership capacity. In the Portland community, she sits on the Reed College Board of Trustees and the Oregon Community Foundation Portland Leadership Council where she chairs the Outreach to the Black Community committee. She also sits on the Girl Scouts Beyond the Bars (GSBB) Advisory Board and the Self-Enhancement, Inc. (SEI) Board of Directors both of which she formerly chaired.
In addition, Justice Nelson serves as a mentor to many people. She is often recognized by a wide variety of community and professional organizations for her service and mentorship to others. Justice Nelson is a connector and encourager, helping people succeed by living their best lives.
Awards
On April 27, 2018, she was honored as a Dress for Success Oregon's Athena Award honoree.
In October 2016, the Boy Scouts Cascade Pacific Council named Justice Nelson a Whitney M. Young Jr. award recipient for her community service.
In May 2016, the Multnomah Bar Association presented Justice Nelson with an Award of Merit.
In February 2016, she was honored by the Portland Prime restaurant at its Black History Month Program.
In December 2015, the Oregon State Bar presented Justice Nelson with its Diversity and Inclusion Award.
On September 16, 2015, the Girl Scouts of Oregon and Southwest Washington named her a Marie Lamfrom Woman of Distinction.
In May 2015, Justice Nelson was named a member of the Class of 2015 of the Council on State Government (CSG) Henry Toll Fellows, making her one of eight Oregonians selected for this leadership program.
On October 2, 2014, Portland State University Center for Womens Leadership honored her for her leadership at their Eighth Annual Womens Leadership Luncheon.
On May 21, 2012, Justice Nelson was named a White Rose honoree by the Oregon Chapter of the March of Dimes for her community service.
On October 1, 2011, Lewis and Clark Law School named her a distinguished honorary graduate for her mentoring and diversity activities at the school.
In 2003, Justice Nelson received the Oregon Women Lawyers (OWLS) Judge Mercedes Deiz award for promotion of women and minorities in the legal profession and in the community.