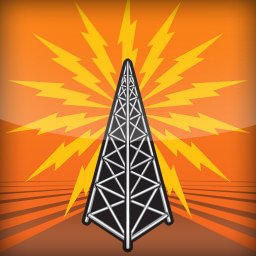 Pipeline is once again giving away many Portland event tickets this weekend including Grace Potter, The Infamous Stringdusters, Karl Denson & more!

————————————
Win Tickets: Swindler, Lost Ox @ The Goodfoot Pub & Lounge | Funky Shred Rok, Jazz, Psychedelic Rock (January 4)
We're excited for this fantastic Seattle/Portland double bill featuring the best of both wonderful towns! Kicking off the night is PDX's Lost Ox. Lost Ox has been unleashing funky shred rock on the public since early 2017. To win, comment on this post here.
————————————
Win Tickets ($60): Portland Folk Festival @ Crystal Ballroom | Horse Feathers, Anna Tivel, Jeffrey Martin, Worth & More! (January 10-11)
The 2020 Portland's Folk Festival: An ALL AGES, two-day celebration of Folk and Americana music in Portland, Oregon. Hosted by the historic Crystal Ballroom on January 10th and 11th, 2020. To win, comment on this post here.
————————————
Win Tickets ($70): Grammy Winner Eric Johnson Classics: Present and Past @ Aladdin Theater | Rock, Guitarist (January 12)
Eric Johnson has been traveling on a prolific odyssey over the course of more than four decades. Along the way, his creations have encompassed repertoire that cross pollinate genres which include rock, blues, jazz, fusion, soul, folk, new-age, classical and even country. Inevitably E.J. says it best himself in sharing. "It really boils down to the music and the song at the end of the day," he explains. "If it doesn't have that it gets boring for me. The most important thing for me is to grow musically and make a more expansive and meaningful artistic statement with every new project." To win, comment on this post here.
————————————
Win Tickets ($60): Grammy Award Winners The Infamous Stringdusters, Yonder Mountain String Band @ Crystal Ballroom | All-American Bluegrass & Rock (January 17)
For the album, the GRAMMY® Award-winning quintet — Andy Falco [guitar], Chris Pandolfi [banjo], Andy Hall [dobro], Jeremy Garrett [fiddle] and Travis Book [double bass] — expanded their signature sound by perfecting their seamless fusion of all-American bluegrass and rock. To win, comment on this post here.
————————————
Win Tickets ($40): Bag & Baggage and Portland Story Theater present Urban Tellers @ The Vault Theater in Hillsboro | Featuring 5 Stories Picked from the Annual Top 10 (January 18)
Bag & Baggage has invited Portland Story Theater, the Pacific Northwest's premier storytelling theater company, to bring their Urban Tellers® show to The Vault in Hillsboro, Oregon. Portland Story Theater will present five of their top stories – chosen from their annual Top Ten list – to be told on Saturday, January 18, 2020 at The Vault. To win, comment on this post here.
————————————
Win Tickets ($60): Karl Denson's Tiny Universe @ Crystal Ballroom | Election Year – Winter Tour, Blues, Funk, Rock, Jazz & More! (February 21)
Singer and saxophonist Karl Denson fronts his band the Tiny Universe as if he's preaching the gospel. Merging funk, soul, rock, jazz, blues and more, his energy and spirit are contagious, while his songwriting serves a larger message of fellowship — across generations, genders, religions and cultures. To win, comment on this post here.
————————————
Win Tickets ($87): Grace Potter @ Crystal Ballroom | Rock, Pop, Multi-instrumentalist (March 13)
Potter's seventh full-length and first release for Fantasy Records, Daylight was created in close collaboration with producer/mixer/engineer Eric Valentine. In constructing the album's wild collage of rock-and-roll, blues and soul, Potter tapped into her tightly honed musicianship while harnessing the untamed energy of her live performance for the very first time. To win, comment on this post here.
————————————
Win Tickets ($80): Queensrÿche @ Crystal Ballroom | Metal, Rock, Hard Rock, John 5 Eve to Adam (February 4)
Queensrÿche have never been a band to rest on their laurels. In a career set against the new-millennium's backdrop of cultural chaos, they've remained a constant; musically innovative and lyrically thought-provoking. One of rock's most respected names who have weathered the storm and emerged in 2019 with The Verdict. It's an album that echoes Queensrÿche's three decades of career high-points while pushing ahead with the confidence and urgency of a band just now coming into its own. To win, comment on this post here.
————————————
Win Tickets ($100): 311 @ Crystal Ballroom | Rock, Rap, Reggae and Funk (March 5)
311 was formed in 1990 in Omaha, Neb., by singer/guitarist Nick Hexum, singer S.A. Martinez, guitarist Tim Mahoney, drummer Chad Sexton and bassist P-Nut. The band now resides in Southern California. To win, comment on this post here.
————————————
Win Tickets ($59): Galactic featuring Anjelika Jelly Joseph Dirty Revival @ Crystal Ballroom | New Orleans jazz-funk Monsters (March 23)
Galactic's first new studio album in more than three years, ALREADY READY ALREADY – released on their own Tchuop-Zilla Records – sees the renowned New Orleans-based instrumental outfit taking a distinctly contemporary approach towards their own progressive sound, interpolating modern rhythms and electronic instrumentation within the house-shaking framework of the Crescent City's funk pop 'n' roll. To win, comment on this post here.
————————————
Win Tickets ($40): Holy F @ Lola's Room | Gauzy House Krautrock (March 30)
Canadian quartet Holy Fuck have always been happy to plow a distinctly lone furrow. Never ones to chase the limelight or hop on any genre-wagon that happens to be passing by, they've played by their own rules for the past part of 15 years and five albums. It's for that reason that they've become one of the country's finest and most influential exports with their widescreen, technicolor, crescendo-heavy and highly danceable sound often finding itself imitated, but never bettered. To win, comment on this post here.
————————————
Win Tickets ($50): Fleshgod Apocalypse featuring the Veleno Quartet @ Crystal Ballroom | w/ The Agonist, Italian Grandmasters of Orchestral Death Metal (April 2)
Italian grandmasters of orchestral death metal Fleshgod Apocalypse are finding spontaneity rewarding on new album, Veleno. To win, comment on this post here.
————————————
Win Tickets ($36): Clark Beckham @ Lola's Room | American Idol Runner Up, Soul, R&B, Pop (April 9)
Clark's killer vocals and profound music abilities as a multi-instrumentalist has led him on a journey from busking on the streets to performing on national television in front of millions of viewers. To win, comment on this post here.
————————————
Win Tickets ($90): Citizen Cope @ Crystal Ballroom | Deep Urban-folk songwriter (May 14)
Cope has built an entire career on trusting his gut and following his muse, and if his new album, Heroin & Helicopters, is any indication, his instincts are sharper now than ever before. As technically innovative as it is emotionally resonant, the record arrives at a uniquely challenging moment in modern American culture, when profound political polarization and social divisions seem to grow deeper by the day. To win, comment on this post here.
————————————
Note: People who enter our contests are subscribed to our weekly Thursday events newsletter. You can unsubscribe any time. We do not give your email or info to any third party unless needed to collect tickets or prizes when you have won a contest.
————————————