From our sponsors: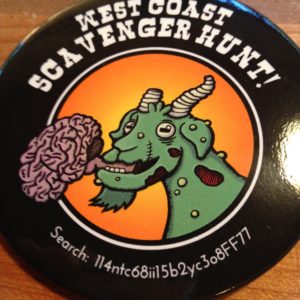 Zombie Circus Goats' West Coast Scavenger Hunt
All Ages | FREE
More info: zombiecircusgoats.com
Zombie Circus Goats is staging a West Coast Scavenger Hunt.
The Grand Prize is the Official Semi-Golden Ticket of Indeterminate Value.
The Portland cache has NOT been found, and Clue #3 goes live soon.
Get up to speed on the hunt here.